by Sue Talbot
Boasting impressive scenery made up of dramatic peaks and valleys, the Lake District is home to some of the most beautiful mountain passes in the UK, which wind between pretty towns and villages. Whether you explore on foot or by car, you're introduced to spectacular views, although it's much easier to stop and photograph whilst walking!
There are 16 Lakeland passes in total, so I've included just a few of my favourites.
Hardknott Pass
Stretching approximately 13 miles from Little Langdale to Eskdale in the Duddon Valley, with up to 30% gradients in parts, Hardknott Pass is considered one of the most challenging in the country to drive.
However, on foot, you can appreciate the stunning panoramas from this incredible road originally built by the Romans. You can even see the ruins of the Roman fort where the bath house, headquarters building and commandant's house once stood.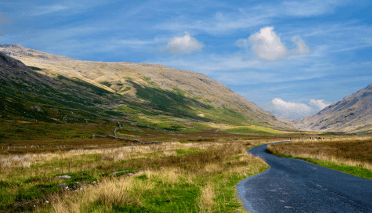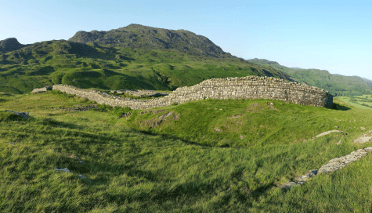 Left: Hardknott in the Lakes by Tim Fields. Right: Hardknott Panorama by alx_chief. Both shared, cropped, under a Creative Commons licence.
Stake Pass
Accessed from Dungeon Ghyll in the Langdale Valley, Stake Pass zigzags through remote and wildly beautiful mountain scenery to Langstrath. You'll follow rocky trails that meander above the river to fabulous viewpoints where you can breathe in the magnificent views over valley.
Styhead Pass
Climbing almost 500m from Wasdale Head, Styhead Pass leads you among some of the most epic peaks in the Lake District, including Great Gable and Scafell Pike. Along this ancient packhorse route, you'll see Styhead Tarn and enjoy rugged mountain vistas.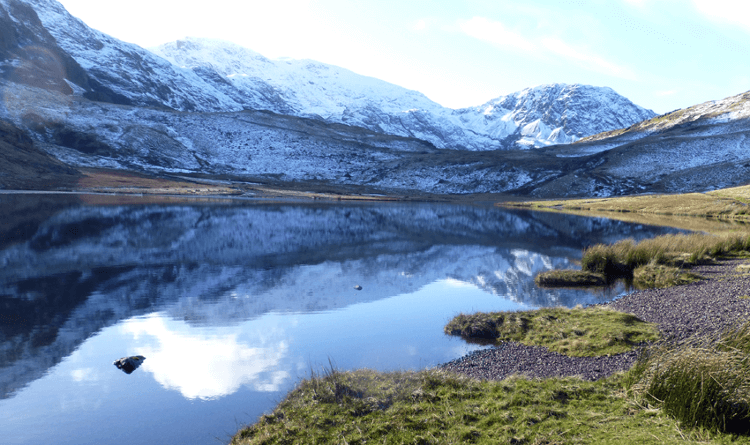 Kirkstone Pass
One of my favourites of all the Lake District passes is Kirkstone. Linking the town of Ambleside with Patterdale in the Ullswater Valley, it reaches approximately 453m and affords exceptional vistas over Troutbeck and Brothers Water. Near its summit stands England's third highest pub, the Kirkstone Pass Inn (sadly now closed) and the Kirkstone Quarry.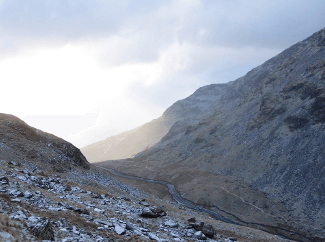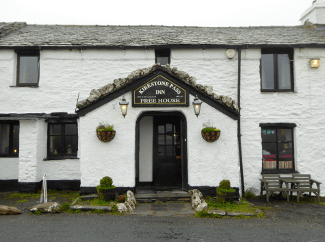 Left: Kirkstone pass by Mark Croston. Right: Entrance to the Kirkstone Pass Inn by Andrew Bowdon. Both shared, croppd, under a Creative Commons licence.
Newlands Pass
Also known as Newlands Hause, Newlands Pass connects the beautiful village of Buttermere to the Newlands Valley. Its summit stands at 333m, where you can walk to the cascading Moss Beck falls and soak up the views that stretch above the valley floor.
As you approach Buttermere Valley, the views become even more dramatic as lofty peaks plummet below you.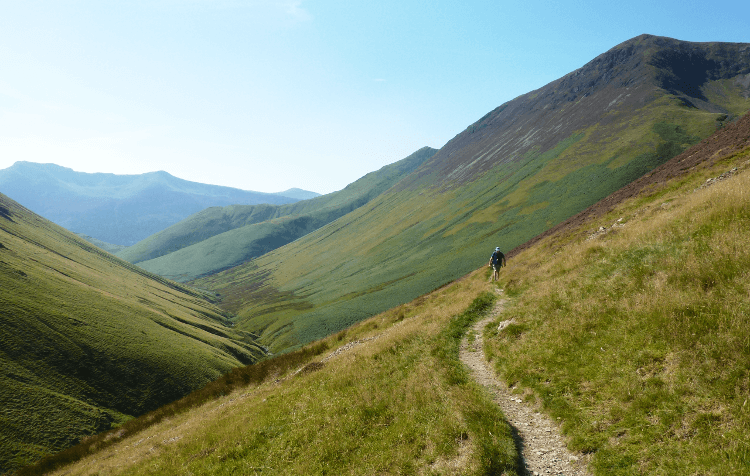 Honister Pass
At the southern tip of Buttermere, Honister Pass climbs up from Gatesgarth Farm to almost 356m, where you'll find Honister Slate Mine, which is still in operation today.
Formerly used as accommodation for the quarry workers, Honister Youth Hostel also sits at the top of the pass. Enjoy views of Buttermere's two most iconic fells, Haystacks and Fleetwith Pike, which dominate the landscape.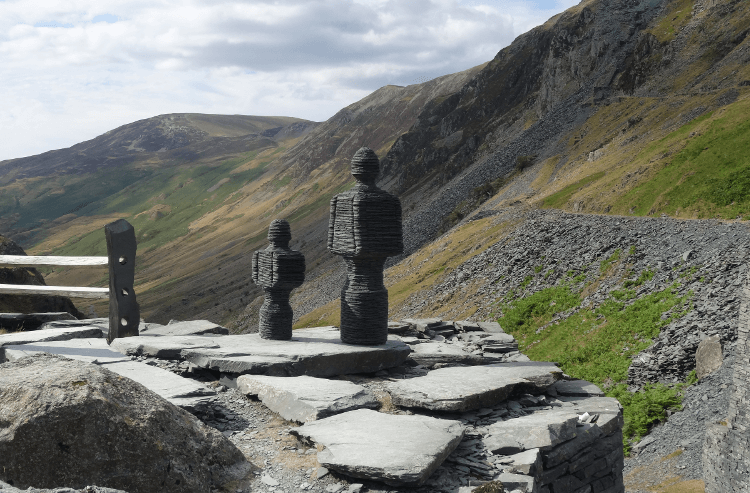 Sue Talbot is an adventure travel blogger and iPhone photographer who's often found hiking up the Lakeland fells or swimming in fairy pools. Her outdoor adventures and photographs can be found on her blog, Lifehop, and also her Lake District Lovers Facebook page.