Contours Walking Holidays
Walk the gentle beaches of the Northumbrian shoreline on a 2-9 day hike beneath castle ruins, with maps, cosy accommodation and daily luggage transfers included. Cross to Holy Island to explore Lindisfarne Priory, and take in glorious views from St Cuthbert's Cave.
Contours Walking Holidays
https://www.contours.co.uk/northumberland-coastal-path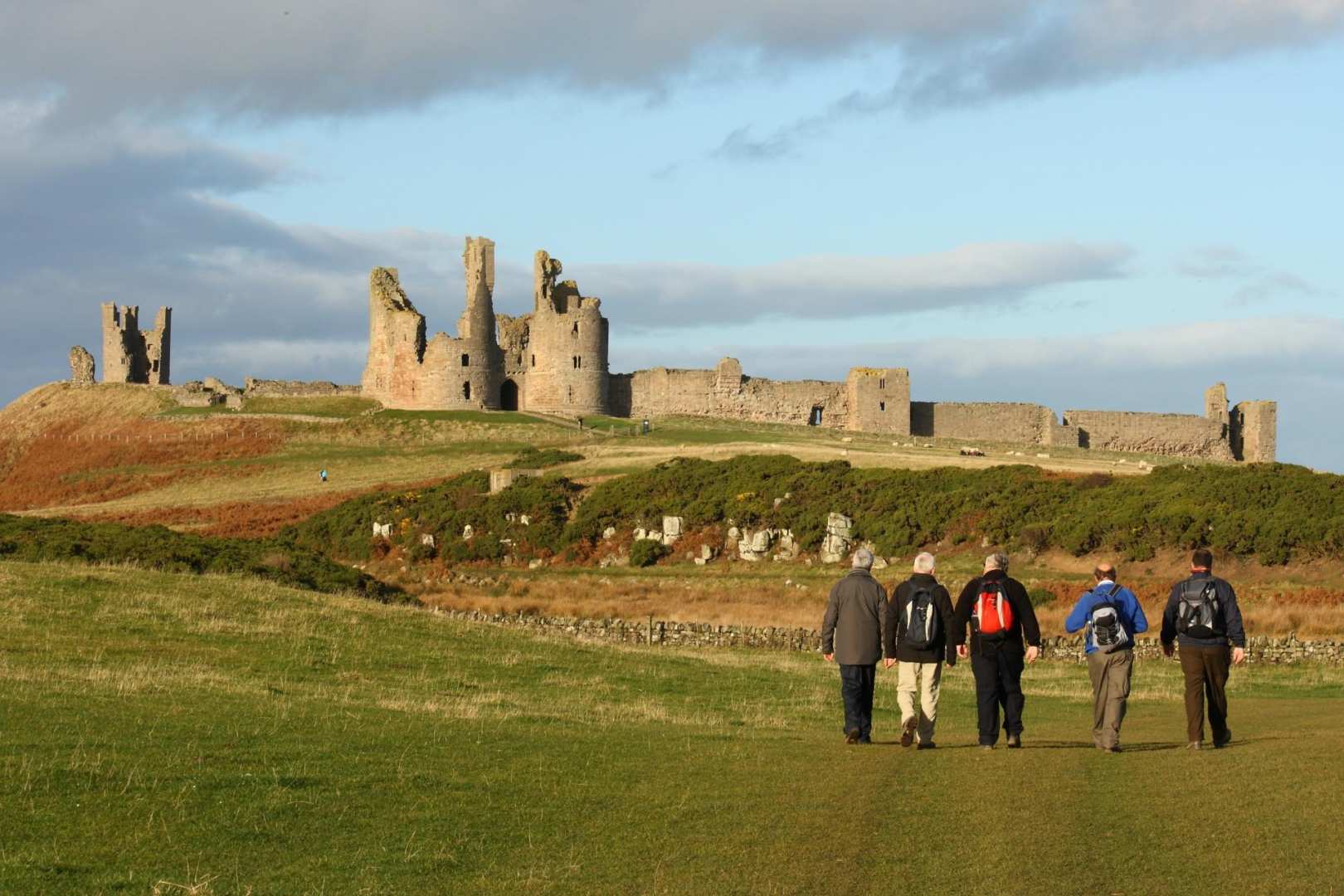 Northumberland Coastal Path
A self-guided walking holiday along the coast of Northumberland, visiting the Holy Island of Lindisfarne.
3 to 11 nights
28-74 miles
Easy to Strenuous
From £265 per person
About the trail
The Northumberland Coastal Path tours wild, unspoilt countryside, where long beaches of golden sand are presided over by castle ruins looming on the headlands.
This gentle, low-level walk arcs inland once – to sample glorious views of the coast from St Cuthbert's Cave – but otherwise clings to the Northumbrian shoreline. Castles adorn the rocky headlands and, at low tide, you can make your way across a tidal causeway to Holy Island to explore the extensive ruins of Lindisfarne Priory. With plenty of beach walking between bustling seaside towns, this is a pretty, approachable, and friendly coastline walk.
We offer multiple holiday options along this trail. If you wish to experience the entire trail, simply select the first option from the list below.
Customer reviews from the Northumberland Coastal Path
"Brilliant. Lovely walk. Very well organised. This was our third holiday with Contours and we have two more in the pipeline."

Prof Creighton, UK
"Very well organised, everything went to plan, great accommodation and bag transfers. Northumberland was outstandingly beautiful place to visit."

Mr Pfeifer, UK
"A positive experience for me as a solo walker. Contours adjusted the length of walks each day to fit in with what I wanted to do along the way."

Ms Moorcroft, UK
"We loved the walk. Enjoy walking on the beach."

Mr Orban, USA
"Wonderful route and weather. Your administration was once again first class."

Mr Richardson, UK
"It was well organised, a great walking route and nice accommodation. Walking without carrying your luggage is a treat. Contours provide good support and information. Everything worked seamlessly."

Mrs Fuchs, UK
"This was our first walking holiday, and based on this, we will do more. The planning done by Contours made the experience seamless and allowed us to enjoy the experience."

Mr Holski, Canada
"Both paths were beautiful. The weather was great."

Ms Nyquist, USA
"This was one of the highlights of my life. I will go back."

Mr Cook, USA