Contours Walking Holidays
Book your walking holiday on the Northumberland Coast Path and enjoy a 2-9 day hike along beaches beneath castle ruins.
Contours Walking Holidays
https://www.contours.co.uk/northumberland-coastal-path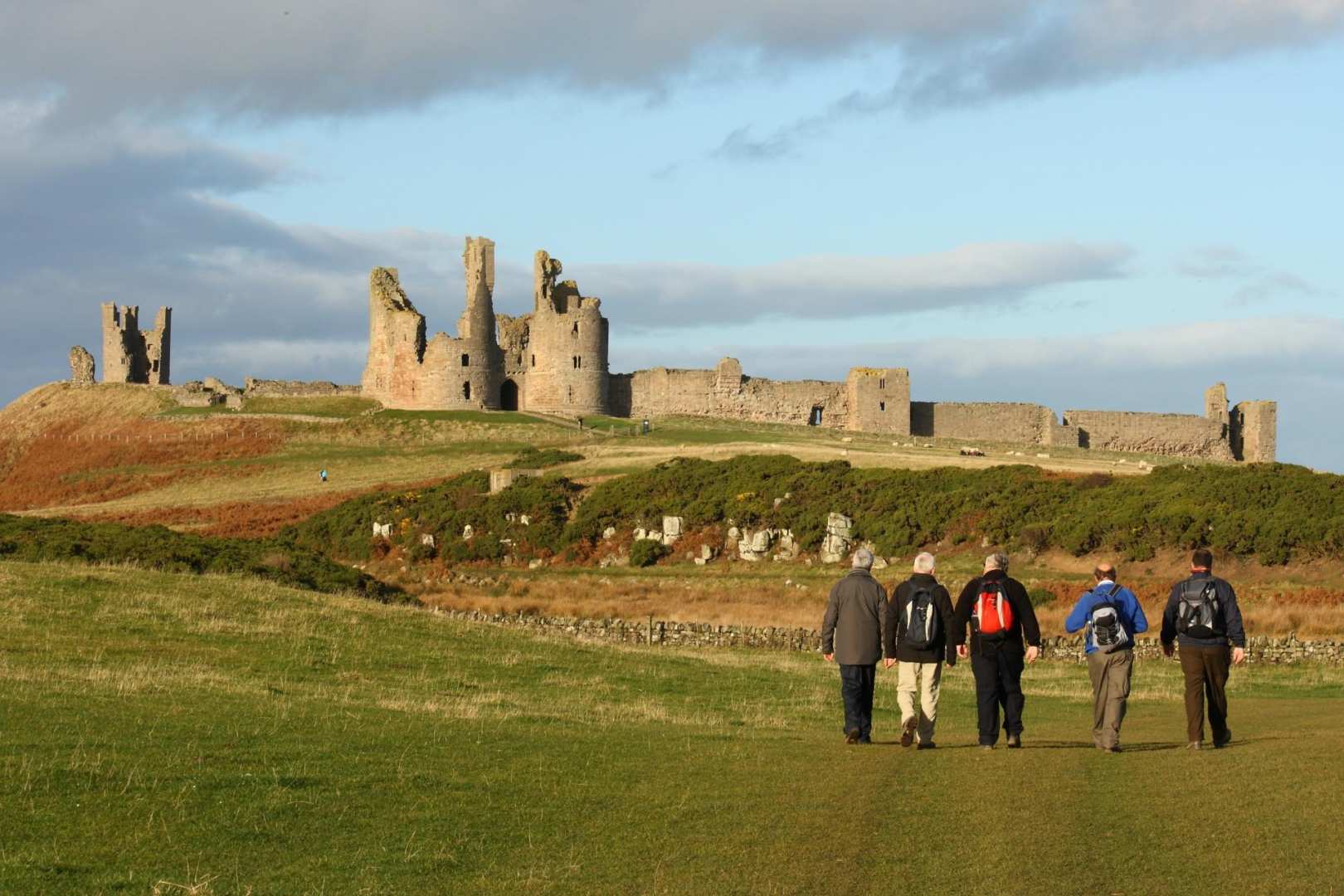 Northumberland Coastal Path
A self-guided walking holiday along the coast of Northumberland, visiting the Holy Island of Lindisfarne.
3 to 11 nights
28-74 miles
Easy to Strenuous
From £305 per person
About the trail
The Northumberland Coastal Path tours wild, unspoilt countryside, where long beaches of golden sand are presided over by castle ruins looming on the headlands.
This gentle, low-level walk arcs inland once – to sample glorious views of the coast from St Cuthbert's Cave – but otherwise clings to the Northumbrian shoreline. Castles adorn the rocky headlands and, at low tide, you can make your way across a tidal causeway to Holy Island to explore the extensive ruins of Lindisfarne Priory. With plenty of beach walking between bustling seaside towns, this is a pretty, approachable, and friendly coastline walk.
We offer multiple holiday options along this trail. If you wish to experience the entire trail, simply select the first option from the list below.
Customer reviews from the Northumberland Coastal Path
"A positive experience for me as a solo walker. Contours adjusted the length of walks each day to fit in with what I wanted to do along the way."

Ms Moorcroft, UK
"A year late because of covid, but worth the wait. We have recommended you to some friends coming over from NZ next year (maybe), they followed our Northumberland walk online and fell in love with the land and seascapes."

Mr Cairns, UK
"Very much enjoyed the puffins tour to Farne Islands from Seahouses. Even though most of the puffins had left for the sea, there were still about 200 puffins left so that I was able to take lovely pictures of them. Greatly enjoyed the walk across the sand to Holy Island during low tide along those long sticks helping me to find my way. Did probably more than half of the hike barefoot along the beach. I could have left my walking boots at home (joke). Even went for a short dip in the chilly North Sea. But if I had not forgotten my bathing cap I could have swam for a while. Had lots of lovely little conversations along the way, as people there are friendly, open and have all the time of the world for a chat."

Ms Cullmann, Germany
"It was a unique and wonderful experience. Love the history and beauty."

Ms Danforth, USA
"Everything about the holiday was great. The individual B&Bs were excellent, the 2 hotels not quite as good but were still very good. They lacked the personal touch we got from the smaller places. Instructions for finding the accommodation were good and the one taxi we had to use was easy to contact and on time. The list of places to get evening meals was good and those we used were all excellent. It was all wonderful. The coastal walks were wonderful in their variety of flora and fauna and views. Going inland for some of it added variety. The best was properly the walk across to Lindisfarne using the pilgrims path in the torrential rain! A memorable event."

Mrs Thursfield, UK
"Many thanks for arranging an excellent holiday. It could not have been easy due to covid."

Mr Martin, UK
"Route well signposted. The taxi service from Embleton to Dunstan Village and return was very efficient."

Mrs Evans, UK
"I found the route varied and interesting. The walking was easy and the route finding straightforward. The route notes were excellent and I appreciated the inclusion of street maps."

Ms Angus, UK
"Let me start by telling you that we very much enjoyed our holidays. It was well organised, the walks were beautiful and we met very kind people almost everywhere. We wouldn't hesitate to book holidays with you again or to advise it to other people in the Netherlands."

Mrs Mulder, Netherlands