Northumberland Coast Path
Explore the full Northumberland Coast Path at your own pace on a self-guided walking holiday. Accommodation, luggage transfer and custom holiday pack included.
Northumberland Coast Path
https://www.contours.co.uk/northumberland-coastal-path-south-to-north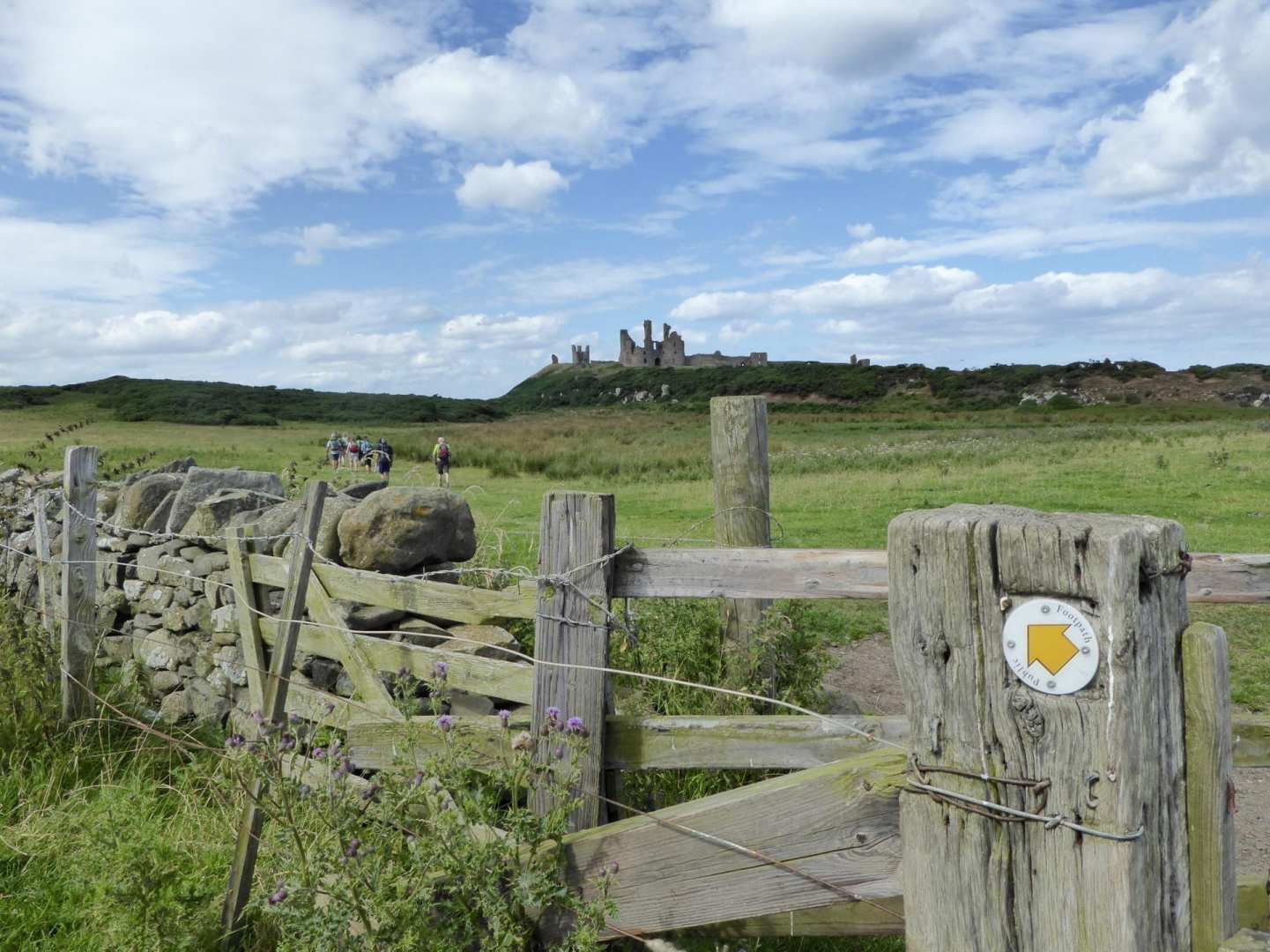 Northumberland Coast Path
A self-guided walking holiday along the historic and wildly beautiful coast path of Northumberland.
6 to 11 nights
72 miles
Easy to Demanding
From £585 per person
About this route
This holiday option explores the length of the Northumberland Coast Path along 72 miles of incredible terrain, from the town of Creswell up to Berwick-upon-Tweed near the Scottish border.
Walk along golden beaches beneath ruined castles towering on the headlands. The Northumberland Coast Path tours a wild, unspoilt region full of history, winding northwards and showcasing everything this lesser-known trail has to offer.
This route can be walked in the opposite direction upon request. Please contact us and we will be happy to assist you.
Cresswell to Berwick-upon-Tweed
72 miles (115 km)
2nd January to 24th December
Discovering the turbulent history of Northumberland as you walk between the fortified towns of Berwick-upon-Tweed and Warkworth.
Experiencing the tranquillity of the Holy Island of Lindisfarne.
Walking along sandy beaches complemented with far-reaching and historic views.
| Code | Tour | Duration | Price per person | |
| --- | --- | --- | --- | --- |
| NOCP0 | From Cresswell(T) to Berwick-upon-Tweed | 5 days walking | £585 | |
| NOCP1 | From Cresswell(T) to Berwick-upon-Tweed | 6 days walking | £685 | |
| NOCP2 | From Cresswell(T) to Berwick-upon-Tweed | 7 days walking | £780 | |
| NOCP3 | From Cresswell(T) to Berwick-upon-Tweed | 9 days walking | £975 | |
| NOCP4 | From Cresswell(T) to Berwick-upon-Tweed | 10 days walking | £1075 | |
Itinerary
What's included?
Extra nights?
Tour facts
Route profile
Travel info
Weather
Start
Travel to Cresswell(T) where your first night's accommodation has been booked
Day 1
Cresswell(T) to Warkworth. 10.5 miles (17km)
Day 2
Warkworth to Craster(T). 13 miles (20.5km)
Day 3
Craster(T) to Bamburgh. 14 miles (22.5km)
Day 4
Bamburgh to Holy Island. 20 miles (32km)
Day 5
Holy Island to Berwick-upon-Tweed. 14 miles (22.5km)
Finish
Depart from Berwick-upon-Tweed after breakfast
Your Itinerary
This itinerary lists our preferred overnight stops for this tour. Sometimes there may be a shortage of available accommodation in a preferred location, in which case we will transfer you from the trail to your accommodation and back again at no extra charge. Overnight stops marked with a (T) will always require transfers as standard.
Overnight stops marked with an (L) have very limited accommodation, and therefore more often than not will also require a transfer, particularly on bank holidays and weekends. We will use non-transfer accommodation wherever possible.
The daily mileages quoted are average trail miles only and do not include the distance from the trail to your accommodation. We do not expect you to have to travel more than a mile from the trail to your accommodation; should your accommodation be further than this, transfers will be provided as standard.
Below are the additional costs that may apply depending on your requirements. Dog-friendly tours are subject to a Daily Dog Charge, which will be listed below if applicable. Our standard prices per person are based upon two people sharing a room; if you are on your own, or are part of a group but require a room of your own, then the Solo Traveller or Single Supplements apply respectively:
A note about transfers
£45.00 per person / per night
£35.00 per person / per night
You can add rest days at any of the overnight stops:
£60.00 per person / per night
What's included?
6 nights' accommodation in en-suite rooms (where available) in selected B&B's, hotels, inns and guesthouses along the trail, or a short distance away via taxi provided at our expense.
Breakfast each day.
Door to door luggage transfer.
Maps with the route marked on and a guidebook or route notes describing the trail.
An information pack containing an itinerary, instructions on how to find your accommodation each night and a kit list.
Detailed travel instructions on how to get to the start of your holiday and back from the end of it.
Extra Nights & Rest Days
The ancient village of Warkworth is a fascinating place to visit. The village is dominated by Warkworth Castle and perched on a rocky spur close to the mouth of the River Coquet. Just a short walk from the castle is the Warkworth Hermitage, a 14th century chapel carved out of the rock, while there are a series of craft shops, cafes and pubs along the village's main street.
Craster is another good choice for a rest day. It is a delightful little fishing village with a tiny harbour. Just south of the village is Howick Hall, built in 1782 and long associated with the Grey family, who have produced many famous figures, including Earl Grey the social reformer and tea enthusiast. The gardens are noted for their beauty.
Holy Island is a good choice for a rest day. In addition to the castle, priory and church, the Museum of Island Life that is housed in an 18th century fisherman's cottage, is well worth a visit. At St Aidan's Winery you can sample the famous Lindisfarne Mead.
There is plenty to see and do in Berwick-upon-Tweed if you wish to explore before the start of your walk. A stroll around the ramparts offers a succession of fine views out to sea, across the River Tweed and over the red roofs of the town's elegant Georgian mansions.
Buildings of interest include the 18th century Town Hall, with its 150ft high steeple where the curfew bell is still rung each evening and The Town Hall, that still retains its original jailhouse and now houses the Cell Block Museum.
The Holy Trinity Church is one of a handful of churches built during the Commonwealth. The absence of a tower reflects Cromwell's view that towers were irreligious. The 18th century barracks house the Borough Museum and Art Gallery. Also of interest is the Wine and Spirit Museum that incorporates a Victorian Chemist Shop and pottery.
You can add rest days at any of the overnight stops:
£60.00 per person / per night
Tour Facts
Total distance: 71.5 miles (114.5 km)
Duration: 6 nights, 5 days walking
Minimum daily distance: 10.5 miles (17 km)
Maximum daily distance: 20 miles (32 km)
Code: NOCP0 Grade: Demanding
Season: 2nd January - 24th December
Start of holiday: Cresswell(T)
End of holiday: Berwick-upon-Tweed
Route Profile

Travel Information
Useful information and travel links that will assist you in your plans to travel to the start of the holiday and back from the end of it are sent to you with your full tour pack. A summary is given below:

By Air - The most convenient major city and international airports are Newcastle and Edinburgh.

By Rail - The nearest station to the start of the trail (Cresswell) is at Widdrington (about 5 miles away). There is a rail station at the end of the trail (Berwick-upon-Tweed).

By Bus - Various bus services run to Warkworth and from Berwick-Upon-Tweed.

From London - Trains run from London Kings Cross station to Widdrington. From there a bus/taxi will be required to Cresswell.

Return To The Start - The easiest way to return to the start of the trail, is to catch a train from Berwick-Upon-Tweed to Widdrington and then catch a bus/taxi from here to Cresswell.
Weather Information
To find out more about the weather forecast for your chosen holiday's general location, please see the following websites:
MetCheck - This website allows you to look up detailed weather information for specific locations as far as six months in advance.
Met Office - This website shows regional area forecasts a few days in advance, with a general UK forecast description of up to 30 days in advance.
Mountain Forecast - This website shows what the forecast is like up on specific hills and fells, and offers forecasts a few days in advance.
Routes on this trail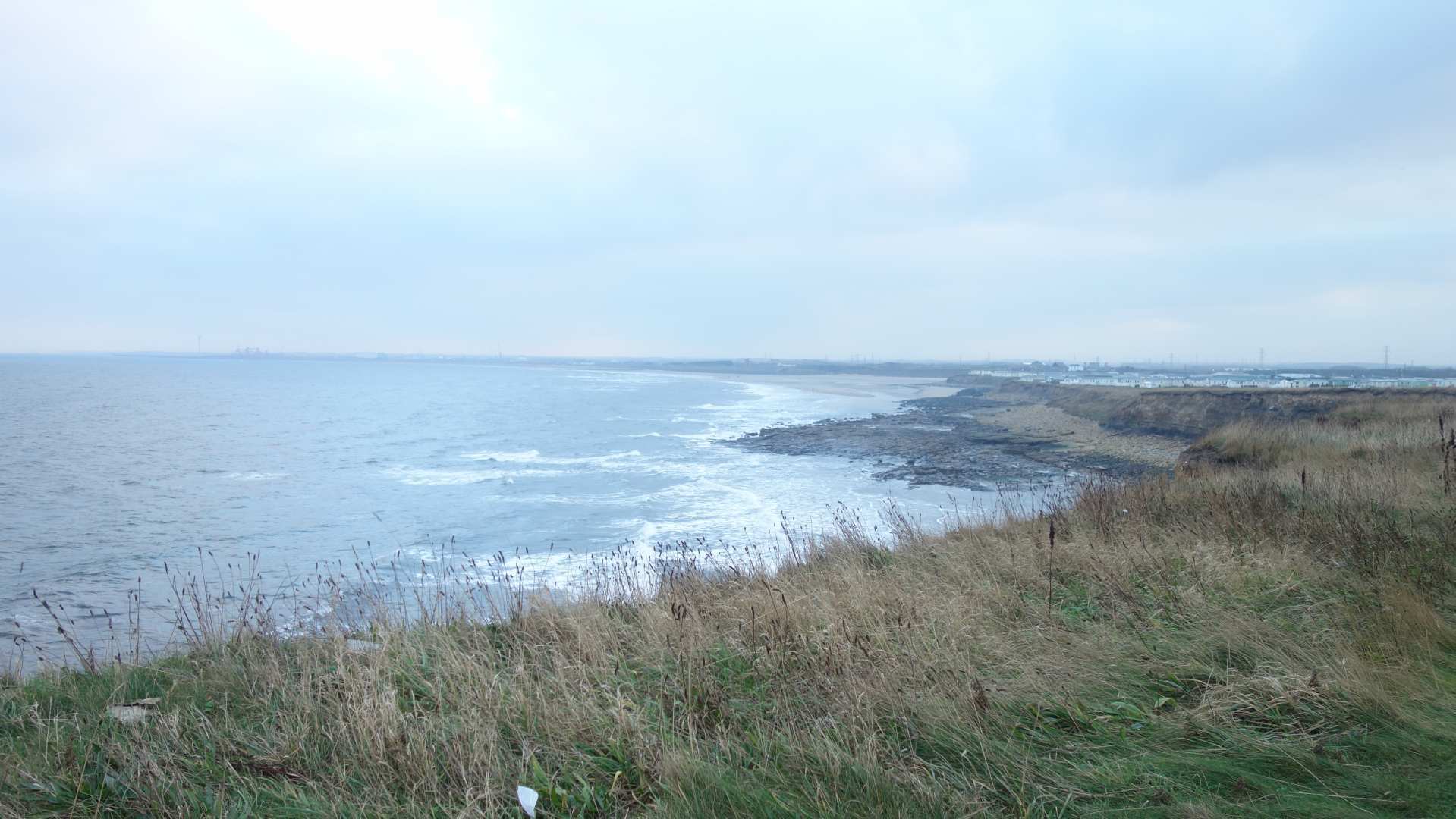 An urban walk from Sunderland to Cresswell along a diverse section of the England Coast Path.
Find Out More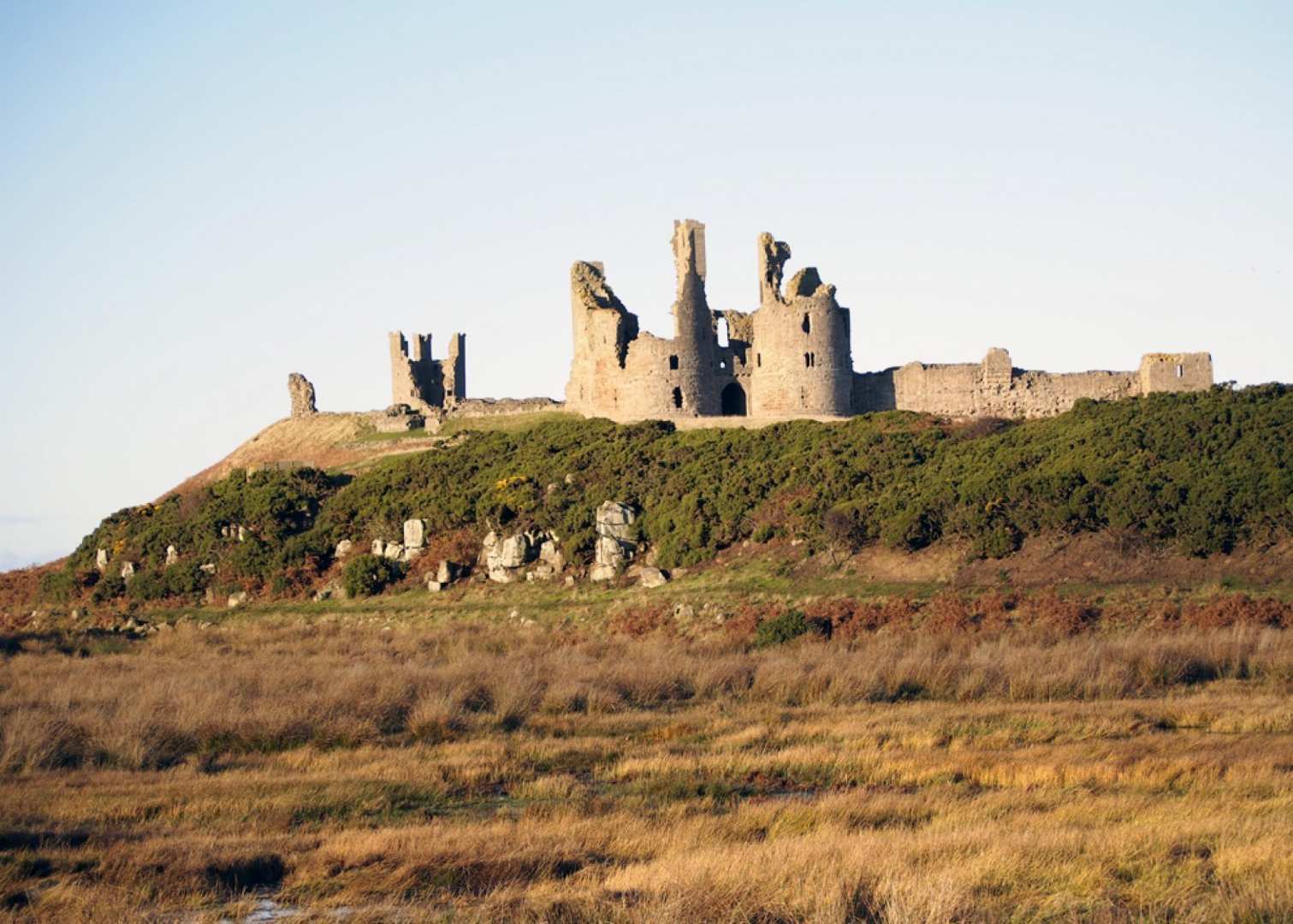 3 to 5 nights
26 miles
Dog friendly
A short walking break along the scenic southern section of the Northumberland Coast Path.
Find Out More
Customer reviews from the Northumberland Coast Path
"We loved the walk. Enjoy walking on the beach."

Mr Orban, USA
"Even Storm Ali couldn't dampen our pleasure nor could the power cuts on the mainland and Holy Island."

Mr McGarry, UK
"This was our first walking holiday, and based on this, we will do more. The planning done by Contours made the experience seamless and allowed us to enjoy the experience."

Mr Holski, Canada
"Very well organised, everything went to plan, great accommodation and bag transfers. Northumberland was outstandingly beautiful place to visit."

Mr Pfeifer, UK
"Wonderful route and weather. Your administration was once again first class."

Mr Richardson, UK
"Very enjoyable and well organised. All the beaches were lovely, with the walk to Bamburgh Castle the best. The walk from Belford to Lindisfarne via the Pilgrim's Route was excellent."

Mr Marlow, UK
"It was one of the best holidays we've ever had. Everything was perfect...thank you. From the original phone call to the itinerary, accommodation and route we couldn't have asked for anything better. We are looking now for our next dog friendly adventure next year."

Mr Dolman, UK
"This was one of the highlights of my life. I will go back."

Mr Cook, USA
"A positive experience for me as a solo walker. Contours adjusted the length of walks each day to fit in with what I wanted to do along the way."

Ms Moorcroft, UK