by Ralph Simons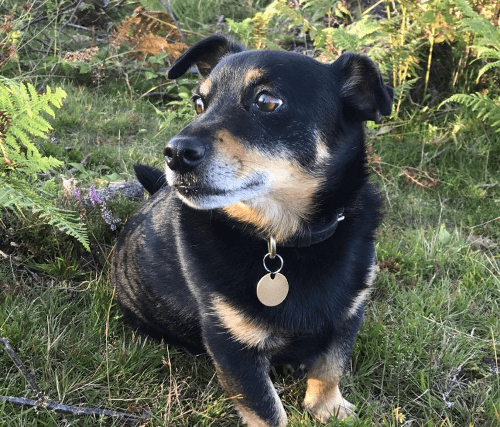 Hello, my name is Ralph, and I am a much-loved Lancashire Heeler. Being a heeler has plenty of advantages, as although I look like a harmless little puppy, I am rather tough and have managed to go on many adventures with my family.
But it also means that, as folk do not realise that I am a corgi, they can be very hurtful about my rather portly stature. I have had 'get a waist' before now — so rude.
When feet point out a different way
My life has turned out rather differently than expected. I was born in Lancashire and was destined to stay there with my breeder to increase the dwindling stock of heelers.
However, my tiny little front legs were less than perfect, and it was thought best not to pass on the endearing cabriole legs I had been blessed with. I had no idea they were meant to stop me rushing around, and from the day my new owner came to fetch me, the joy of getting out of my cage and running free has never left me.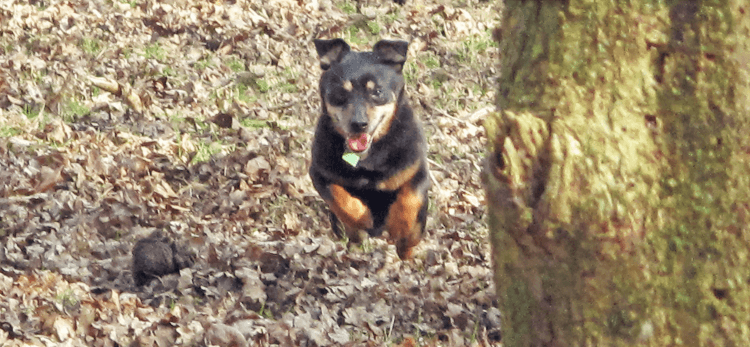 Lake District adventures with Pip
I was taken to the Lake District, where my first buddy, Pip, took me under her wing. She was a long-legged Parson Jack Russell, an old hand with so much experience.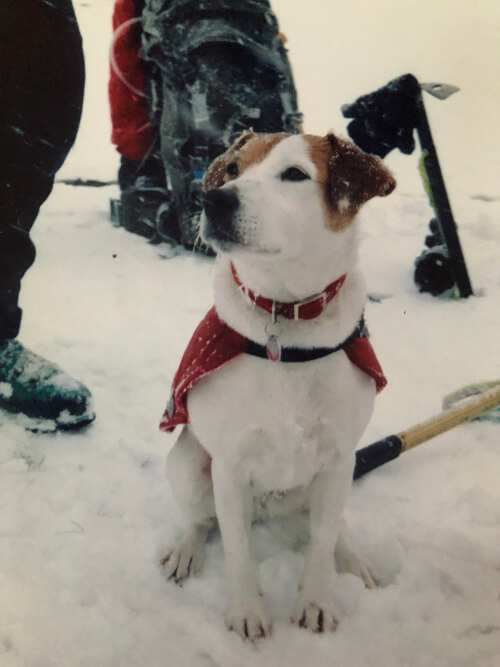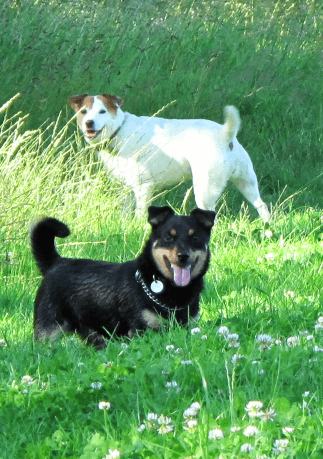 Pip had walked so many of the long-distance footpaths, helped with morale on guided walks and been the founding dog for the Rusty Fell Walkers.
She was also a renowned wild swimmer. It was the last activity that left me cold; I really could not understand the attraction of jumping into any river, sea, loch, lake or oversized puddle we came across. I would wait, barking at her from a safe distance, until we were all back on solid ground.
I did my first multiday walk with Pip when we completed the Nidderdale Way. I look back on that as being such a treat as, not long afterwards, Pip was too tired to swim, and we knew that she would be leaving us.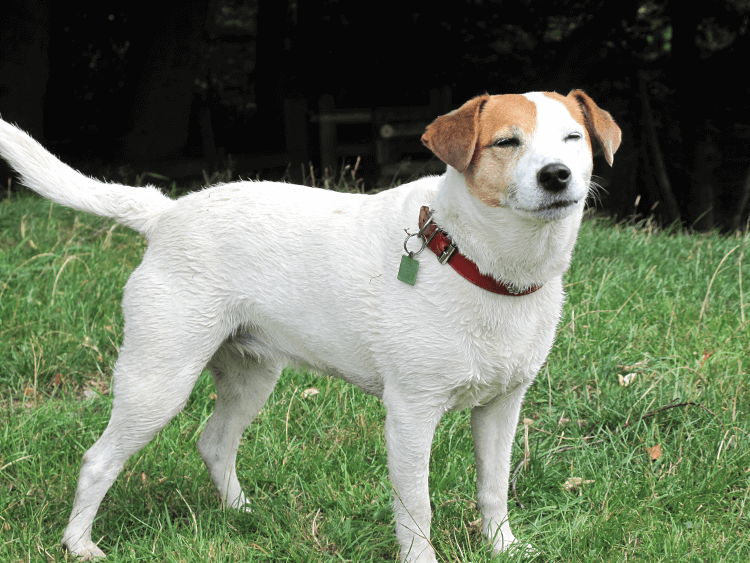 Long walks with a long dog
It was strange to not have a companion to share everything with, which brings us to Tia.
Tia came to us as a small puppy. She was a standard long-haired dachshund — but there was nothing standard about her. She grew and she grew until she was 4'6'' long. More about that later.
At first, I had the best of both worlds: as a puppy could not do all the walking I so enjoyed, I could be out on the trails all day and come home to my new friend to settle down in comfort each night. But Tia was a very stoic individual who, despite growing too long for her short legs, was always determined to keep up and match me, and soon we were out all day.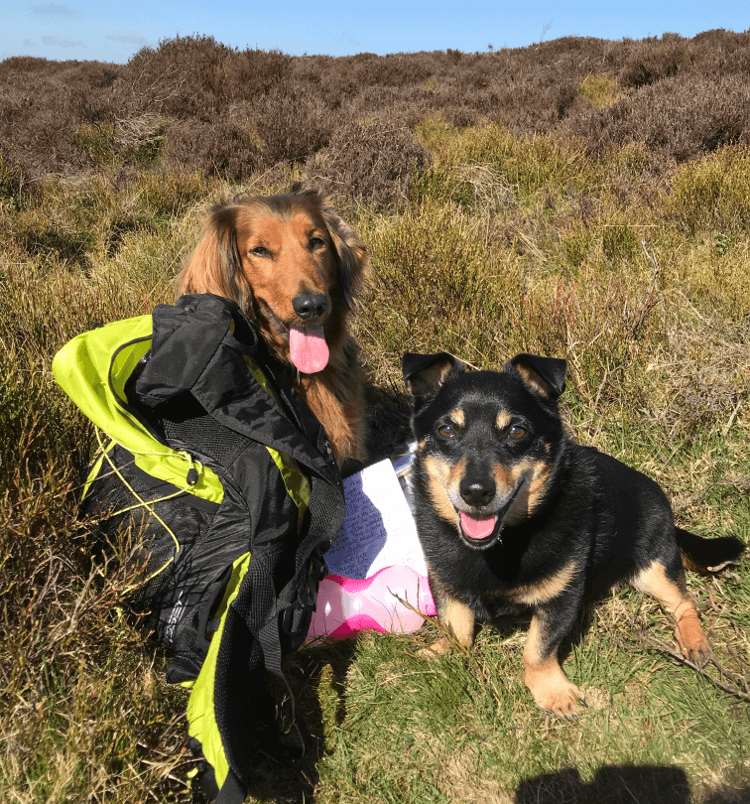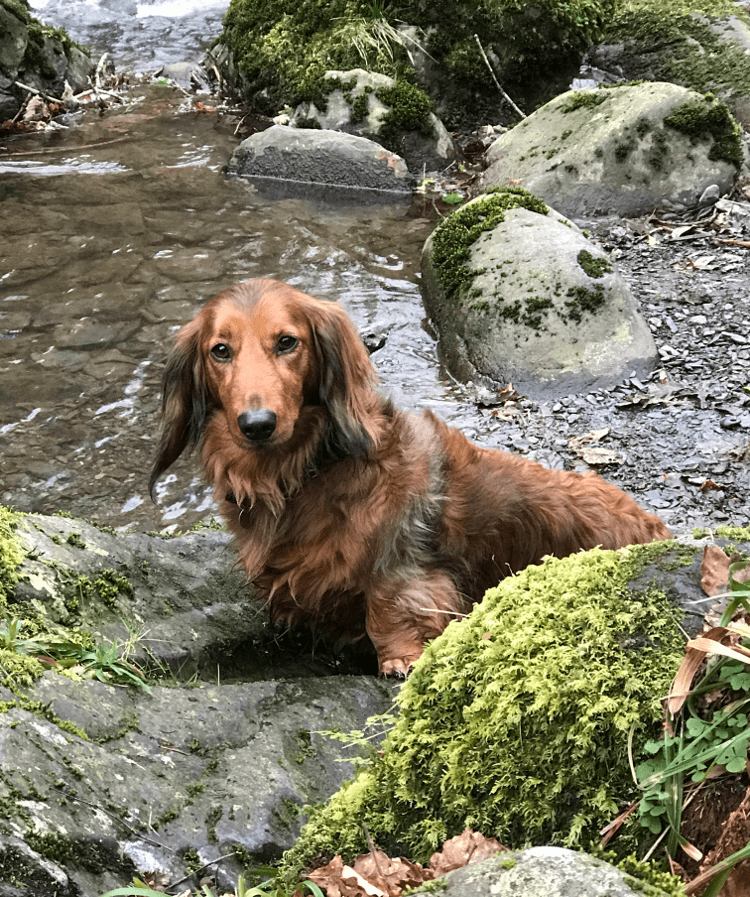 We walked in Wales and the Peak District, along the South West Coast Path and then the Three Castles Walk, where Tia seemed to spend her time being carried over stiles, which were not dog-friendly for the larger dog. I, on the other hand, can squeeze through most holes.
Our last long-distance path was the Shropshire Hills walk. What a wonderful time we had on this one together. It was my best walk so far: I felt happy each day to set out again into the beautiful countryside with faithful Tia plodding along beside me.
Then I heard rumblings that she really could not go on with her long body being such a weight for her. We had shorter walks and lots of fun still, and I understood when we lost her that I had made her life so much richer and shown her undying love.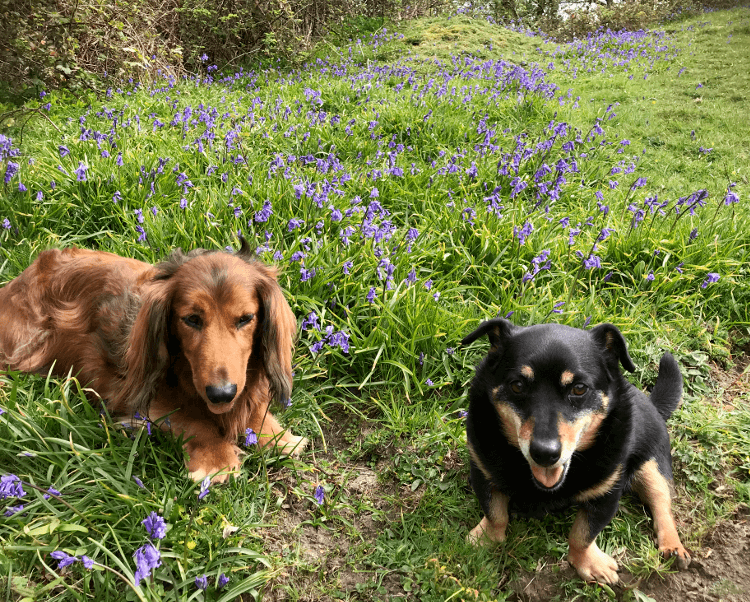 Meandering with Mindy
Now we have our beautiful Mindy. I truly could not believe the little ball of wound-up energy that bounced into our lives a year ago. I tried to act a little aloof, be the sensible older brother and not get carried away with her infectious joy, but it was impossible. I fell under her spell, and she has given me a new lease of life late in the day.
Mindy, like Pip, is a long-legged Parsons Jack Russell. She is a proper farm dog and spends each walk hunting out anything that moves — and a few things that don't.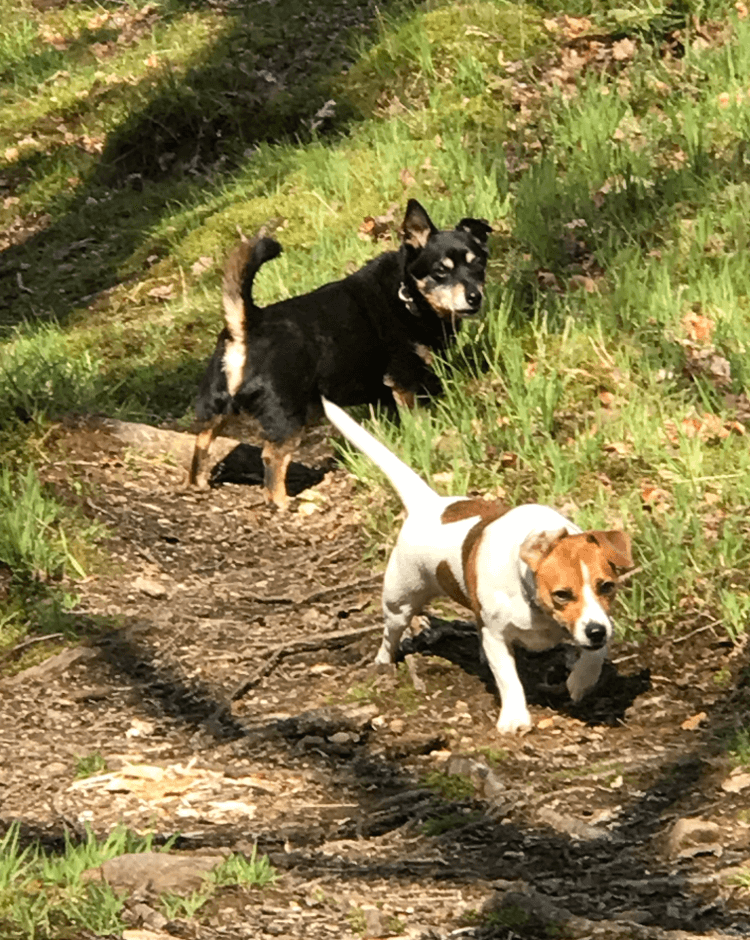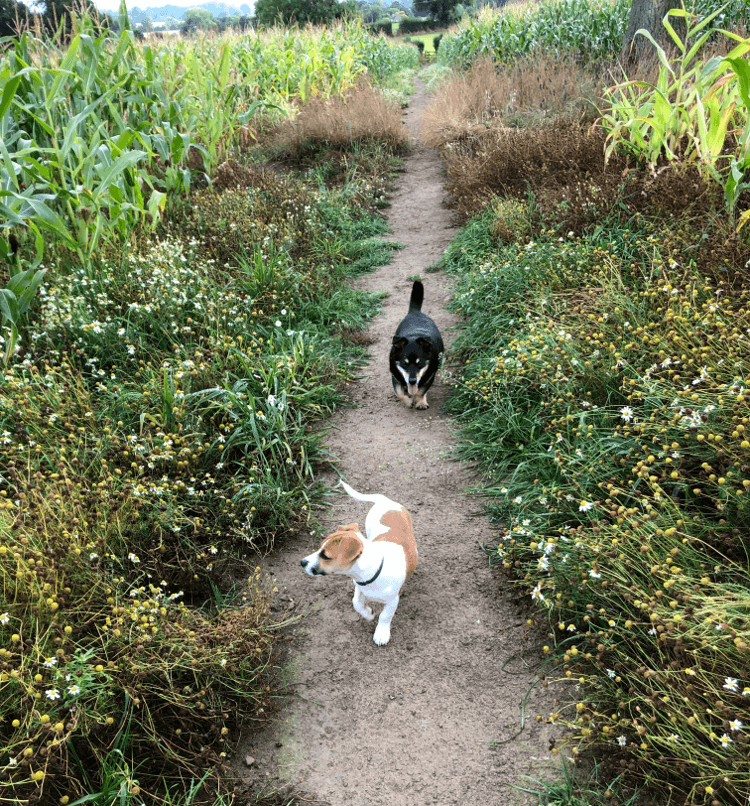 I am now the older statesman (I don't like to admit it, but my hearing is not what it used to be). It is time to lead by example, so I like to be on best behaviour, keeping close to the family on walks and showing how it should be done. I do think that this has helped to tame Mindy a bit, although I have to admit she should be enjoying these puppy years. We have a few mad moments when I let her mess around with me a bit as well, but that is when no one is looking.
I am hoping that we have many more trips so that I can show my newest friend all the delights of the countryside — and I am pleased to say that she has shown no interest whatsoever in swimming.