by Karen Simons
As our colleague Christine and office dog Gino continue on their epic journey around the newly opened English Coast Path (a mere 2,700 miles long) we are following them daily through Christine's wonderful blogs and pictures. Christine posts an update of each day's walk with accompanying photos and map so that her many followers can enjoy her story and support her.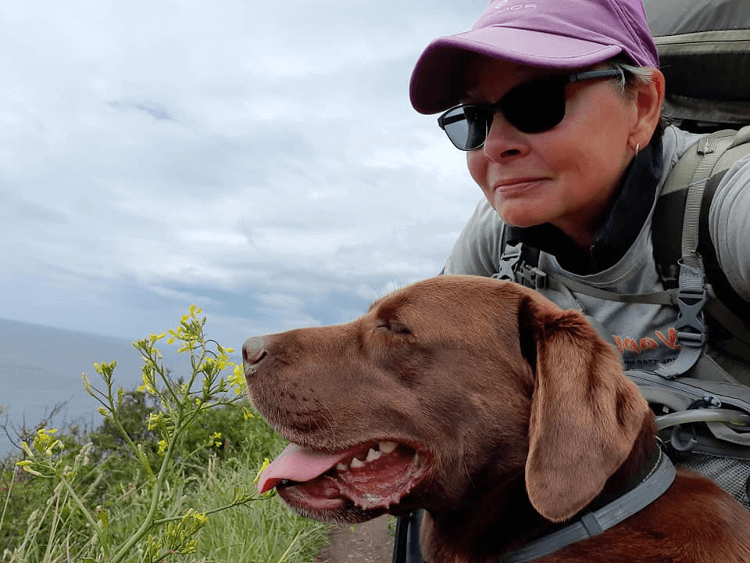 My father, having met Christine and Gino with me at Minehead, loves to keep track of their exploits. We have a daily discussion about where they could have reached that day, a debate on the weather conditions and then a review of Christine's report.
A lot of her walk so far has been along the coastline that we are very familiar with, making it especially poignant for us to reminisce on our times living and walking in the South West.
Today's post was Day 42: Mullion Cove to Coverack. In it, Christine wrote:
The first bit of walking over The Lizard Nature Reserve was quite barren and not particularly interesting until we reached beautiful Kynance Cove where we stopped for a bacon and egg bap at the café. From there it was beautiful coastline to The Lizard Point, the most southerly point and a tourist hot spot. There were loads of pretty wild flowers too, some I'd not seen before, a type of succulent.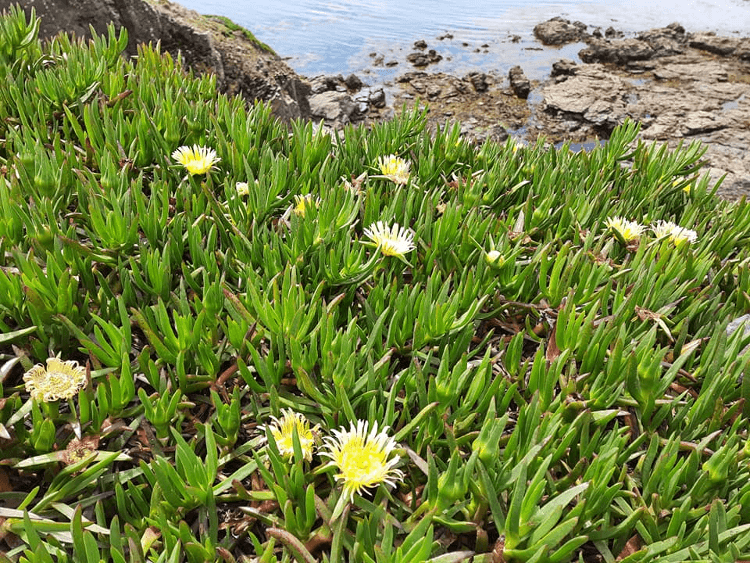 When Dad and I caught up and talked about this section of the walk, he said to me: Hottentot-Fig.
Right, I thought, was that a place, some food or an animal perhaps, never for a moment thinking he was talking about the flowers Christine had photographed brightening up the clifftop.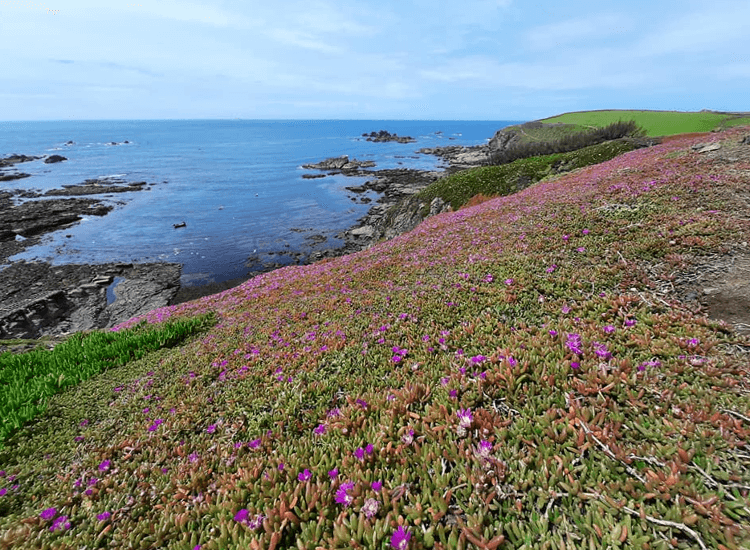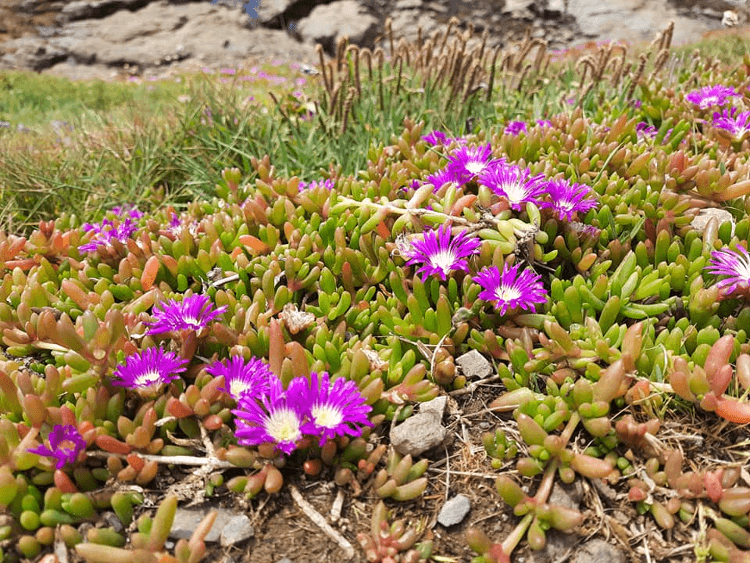 The Hottentot-Fig, or as the Cornish call them Sally-my-Handsome, are these pretty succulent plants. They were named after the Hottentot nomadic tribesman of South West Africa, who ate the big fleshy fruit from the succulents.
The plants were introduced into British gardens in 1690, but they only flourished by the sea. They can be found in Devon, Cornwall and around Dublin. The magenta and yellow flowers are seen from May to August.
How wonderful it is to learn something so interesting about a plant I had previously seen on the cliffs — from a chance remark as Christine and Gino passed by them.