by Sue Talbot
There's a reason I come to Wasdale to escape the humdrum of daily life and those niggling winter blues. Its wild beauty and the sense of remoteness I feel when I'm gazing over the untamed landscape drain every last bit of stress from my body and mind.
When Mother Nature carved out this glacial valley, she produced some of her finest handiwork, from the captivating shores of Wastwater to the awesome peaks that are mirrored on the lake's glossy surface. Playing host to England's highest mountain, Scafell Pike, and other notable peaks such as Pillar, Great Gable, Yewbarrow and Red Pike, Wasdale is a paradise for walkers.
Find peace and quiet in Wasdale
As its popularity has grown over recent years, there are times when Wasdale gets busy, so it's best to visit outside of the summer holidays, or at least arrive early in the morning and during the week if possible. There's nothing quite as rejuvenating as having the place to yourself for a little while when you can soak up its magical energy.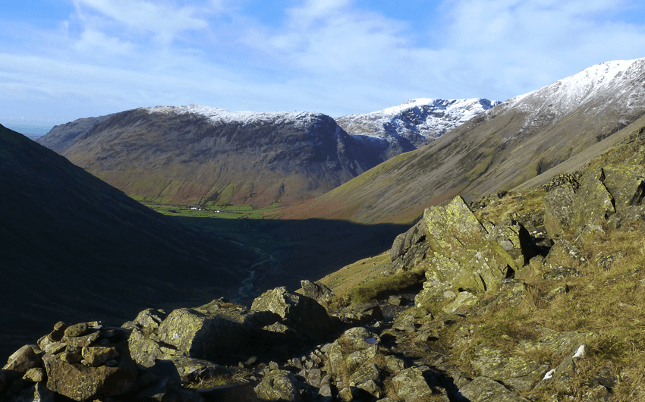 You'll find most seasoned hikers and challenge-seekers snaking their way along the Corridor Route from Wasdale Head. But if you prefer to steer away from the crowds, the lesser-walked Yewbarrow Fell is a great alternative that offers sublime views over Wastwater and the screes. While it's considered a challenging route, you're much less likely to bump into other walkers. You can really immerse yourself in the peace and quiet and, of course, the stunning panoramas.
Unwind on a less challenging route
If you're looking for an easier outing, you don't have to climb high in Wasdale to get lots of Instagrammable shots. Plenty of the low-level options are equally as impressive.
Although you can't walk the entire way around Wastwater without scrambling over the precarious screes, a stroll along the lake's western shore introduces you to the local nature and fell scenery.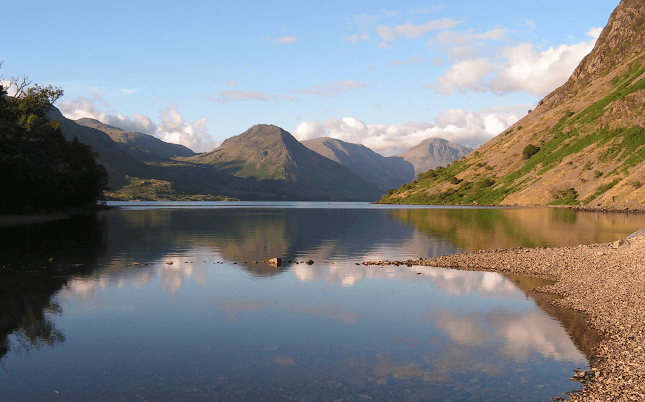 If wild swimming's your thing, there are several pebbly beaches where you can dip your toe or swim further into the water. Wastwater is the deepest lake in England and often lures divers into its dark depths.
Places to rest and relax
As you continue along the lakeside, past the boat house and pumping station (a well-known spot for photographers), you'll reach a tranquil woodland, which is strewn with bluebells in the spring months. Alternatively, you can make your way up to Wasdale Head. Here you'll find a wonderful inn where you can relax outside with a drink or two.
From the rear of the Wasdale Head Inn, cross the packhorse bridge and walk through the fields to the National Trust-owned Ritson's Force. When you come to the gate on your right by the signpost, head down to the beautiful waterfalls. This is a gorgeous spot where you can sit and listen to the birds and the gushing sounds of the cascades as you totally unwind and clear your mind.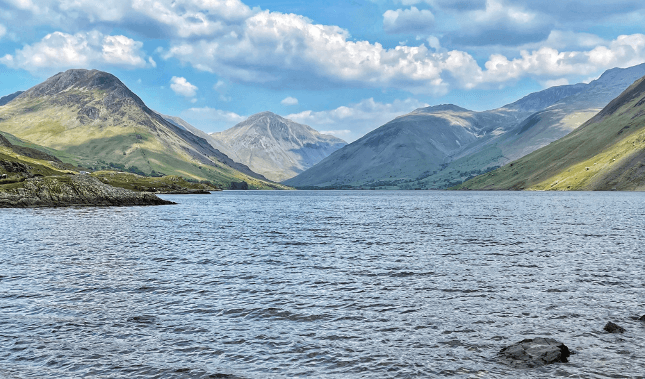 So, if you're looking to cure those winter blues and enjoy some of the most picturesque walks in the Lake District, Wasdale is the place to go.
Sue Talbot is an adventure travel blogger and iPhone photographer who's often found hiking up the Lakeland fells or swimming in fairy pools. Her outdoor adventures and photographs can be found on her blog, Lifehop, and also her Lake District Lovers Facebook page.