by Sue Talbot
Whether you want to "wander lonely as a cloud" through the Lake District landscapes or visit the "host of golden daffodils" at Glencoyne Bay in Ullswater, follow in the footsteps of William Wordsworth and discover the vistas and locations that inspired his works. Amble through Wordsworth's Lake District chronologically and discover the places he would have walked himself as he grew up.
Cockermouth
Wordsworth was born in Cockermouth and spent the first nine years of his life primarily in a beautiful Georgian house, now famously known as Wordsworth House. Today, the house and gardens are owned by the National Trust, and the Victorian garden is in full flourish with seasonal vegetables and plants.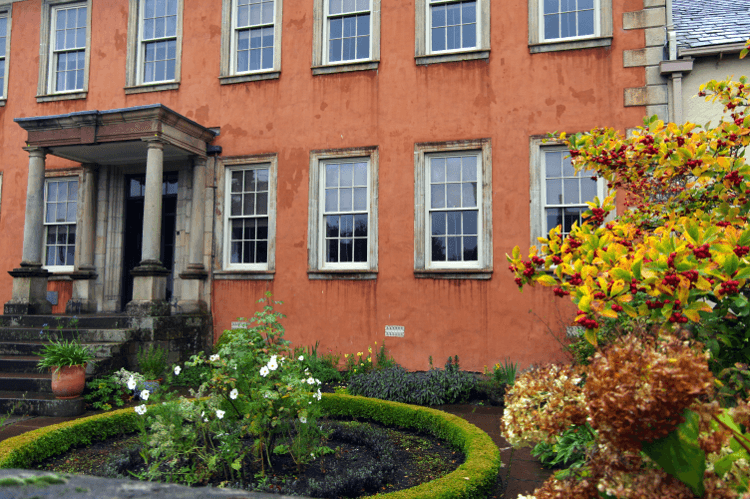 Wordsworth House in Cockermouth by Donald Judge. Shared unaltered under a Creative Commons licence.
As you stroll around the village, you may very well walk the same medieval back streets Wordsworth once walked. Was it these walks by the banks of the rivers Cocker and Derwent that got Wordsworth's creative juices flowing? Perhaps the writer would have watched the River Derwent coursing past his own childhood home as it runs behind Wordsworth House.
Walks from Hawkshead
In 1779, Wordsworth moved to Hawkshead to attend the local school. During this time, he lived at Anne Tyson's Cottage. A tour around the village gives you the chance to see Anne's 16th century cottage and the old grammar school where Wordsworth began to pen poems and essays.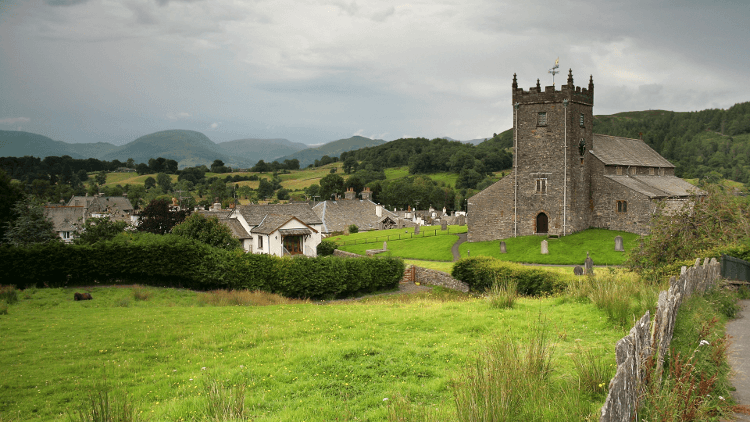 Hawkshead by Jorge Franganillo. Shared unaltered under a Creative Commons licence.
You'll also want to pop into St. Michaels and All Angels Church, which Wordsworth would have attended and subsequently written about in many of his poems.
An ardent walker, Wordsworth would have undoubtedly been inspired by the beautiful location, and there are several walks you can follow from Hawkshead, including a hike to Moor Top that will lead you through beautiful forests and on to Hawkshead Hill.
Duddon Valley
Wordsworth first discovered Duddon Valley as a child and continued to walk its magnificent landscapes throughout his adult life, writing sonnets about his love for the location.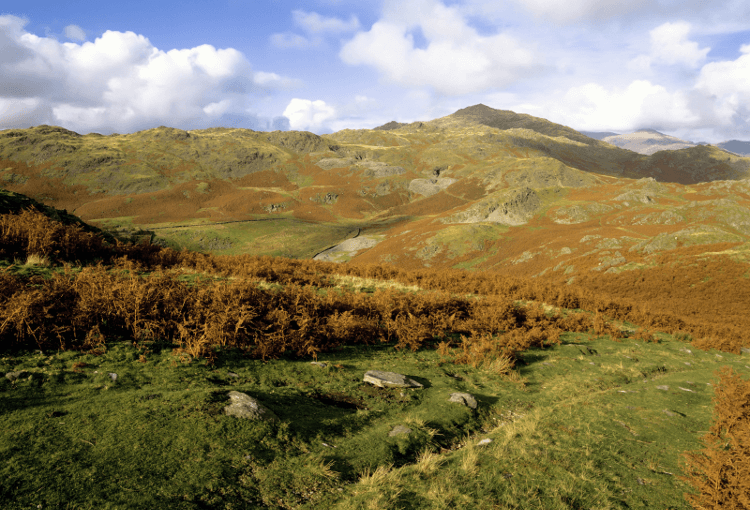 A clamber to the peak of Wallowbarrow Crag to view the valley and peaks, coupled with walks by the River Duddon, will give you boundless insight into why Wordsworth adored this part of the Lakes.
Grasmere and Rydal
As you explore the Lakeland villages of Grasmere and Rydal, you'll have the opportunity to visit many of Wordsworth's homes, including Dove Cottage and Rydal Mount.
William lived at Dove Cottage from 1799 until 1808, before moving to Allan Bank, which overlooks the glistening waters of Grasmere. In 1811, William moved his family to the Old Rectory, where tragedy struck and two of his children sadly died. William's final home was Rydal Mount, and it was here he lived until his death in 1850.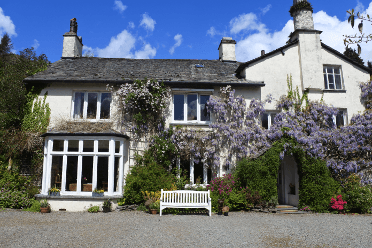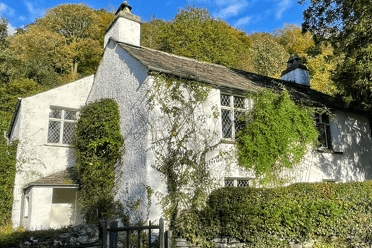 Left: Rydal Mount by Luke McKernan, shared unaltered under a Creative Commons licence. Right: Dove Cottage by Sue Talbot.

Ponder the life and poetry of Wordsworth as you wander around the waters of Grasmere and Rydal and enjoy the woodland landscapes as the writer did. In addition to the poet's abodes, it's worth heading up to the gardens at Rydal Mount to see Dora's Field, where Wordsworth planted rows upon rows of daffodils in memory of his daughter.
Sue Talbot is an adventure travel blogger and iPhone photographer who's often found hiking up the Lakeland fells or swimming in fairy pools. Her outdoor adventures and photographs can be found on her blog, Lifehop, and also her Lake District Lovers Facebook page.