by Ben Roughton
Christmas this year is set to be an interesting one. That is an understatement! And whilst we must try and keep a positive outlook for this uncertain future, we mustn't forget about our friends and family in these trying times.
So why not lift spirits with an outdoors-themed gift for them?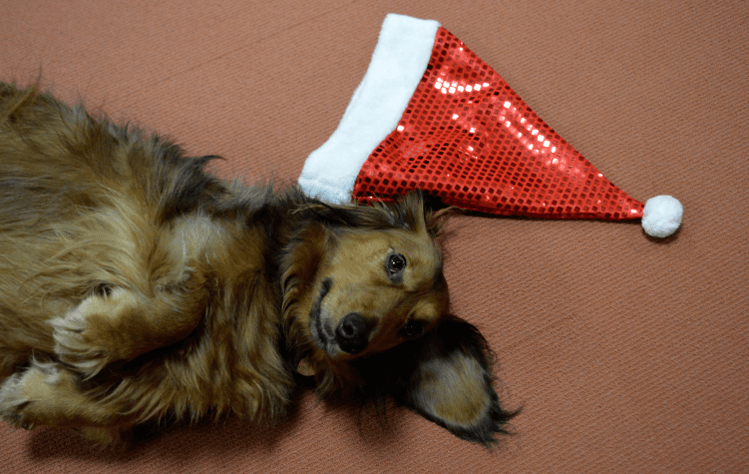 But I must warn... I'm not the greatest gift giver in the world, and never will be. I once painted an unintentionally awful portrait for a friend a few years ago, and gifted a bottle of whisky to another friend who (only moments before) told me their plans to go tee-total for the New Year.
However, tis the thought that counts! And I have put extra thought into this post to hopefully inspire others (gift-givers good and bad alike) with Christmas gift ideas for the hikers, cyclists and trail runners in our lives. More than ever, this festive season could be one of the most important as we hope to offer a brief distraction from the year's events, all whilst staying safe and well.
Here are a handful of gifts perfect for the map enthusiast and cartophile in our lives, all under £25 and providing a nice bit of escapism and potentially inspiring future endeavours.
Consider this list, a la cart(ography)!
This is a series of aptly named marvellous maps, which highlight various places of interest across the UK: things that you must see, taste or experience.
There is something here for anyone wanting to spread their wings across the UK in search for the best of what the country offers. The Adventure Map is a good all-rounder, showing popular cycling and hiking trails, the best beaches and mountains, and other points of interest. But my favourite is the Food & Drink Map which has local delicacies, breweries, vineyards, distilleries, as well as showing the ever controversial ketchup/brown sauce divide!
There's something special about a proper paper Ordnance Survey map, but there's something more so when gifting a personalised one. The website is easy to use, selecting any 20km x 20km area in 1:25,000 scale, or any 40km x 40km area in 1:50,000 scale.
To top it off, you then customise the front of the map with your own image and text. If you are stuck on which part of the UK to select, try centring the map on a loved one's home or on their favourite hiking/cycling areas.
I was gifted this last year, and didn't initially have time to fully appreciate it. And then the lockdown rolled around, and I found this to be a fantastic way to keep my wits sharp when unable to get outside. The questions range from things to find, amusing riddles, to challenging brainteasers which can be answered using the maps included.
It is worth mentioning it's not just the standard 1:25,000 or 1:50,000 OS maps, but maps from the past and other scales. If you have a loved one who likes a good crossword puzzle but also enjoys reading maps, this would be a thoughtful gift.
This is a great stocking filler, showing entire trails from Harvey maps across 52 cards. They are sure to bring back memories, or to interest hiking enthusiasts with a family game of rummy or go fish.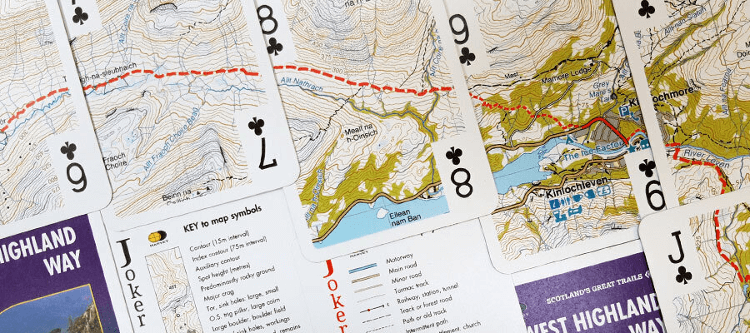 by Harvey Maps
There's something wonderful about a pile of maps that I can't quite explain, and somewhat miss the days of flicking through a library of them to answer questions or find my next thru-hike.
But after embracing modern technology as a tool rather than a distraction on my hikes, having that tower of maps available on my phone is brilliant (and takes up far less space!) And the interactivity between phone and PC is great for plotting trails out.
But I'd always recommend taking paper maps on your endeavours, since maps don't need batteries and survive drops in puddles a lot better (trust me when I say that!)
I follow this artist on social media, who expertly illustrates maps of national parks and other places around the world in the style of the fantasy maps found in Tolkien's Lord of the Rings. The fascinating black on white looks so simple yet the detail is magical. Seeing the Peak District in this style wowed me, as I imagined Frodo and the gang on their adventure from lush green Dovedale to deepest, darkest Bleaklow.
And the ones with added splashes of colour really pop out and draws you into a familiar world.
A favourite of mine is the Wainwright Coast to Coast map; a perfect subject when inspired by one of the greatest literary journeys and one of the most awe-inspiring hikes. Ring of power sold separately.
Who loves a good jigsaw? And who loves a good map?
Put the two together, and you have a splendid puzzle to truly delve into. Using the Harvey maps, you may discover new corners of popular hiking destinations (all whilst fitting the corners together!)

by Harvey Maps
For an added challenge, try not to use the front of the box as a reference, and instead test your memory of Snowdon, the Trossachs, the Lake District and more.
There's a little bit of a "completion-ist" in all of us. And once you start bagging a couple Munros or Wainwrights, to paraphrase the popular cartoon, "you gotta bag 'em all"!
I have my Wainwrights map hung up at home to keep the completionism spirit inside me ablaze. I try to get up to the Lake District once or twice a year, but this year was an exception. However, seeing that I still have more than half to scratch off, this map is a fun way to plan future trips so I can one day say (and show) I've bagged them all.
A few years ago I started collecting old maps of Derbyshire, the Peak District and the East Midlands as a small hobby. It's a bit of a wildcard idea, and probably not the best gift for all... but for anyone with friends or family interested in local history and the great outdoors, an old map can be a fascinating portal to the past. It can tell stories and remind others of a simpler time.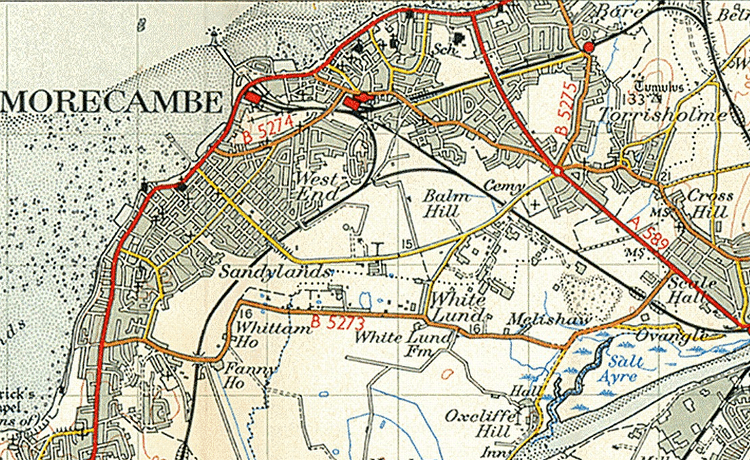 eBay is typically the easiest way to find old maps for sale, but also check local independent second-hand bookshops (most of my collection came from a local bookshop: Scarthins in Cromford). And if you find a frame big enough, it can make for a thoughtful gift (but just hope the recipient has space for it at home!)
All prices and links above are correct as of time of writing.