by Beth Pipe
History is boring, right? I was so convinced of that fact when I was at school; back in those days double history could only be out-dreaded by double maths. I could never understand the relevance of all those dusty old books and far preferred to be outdoors studying rocks (I'm a geologist by qualification).
Compared to geological time, the whole history of man on earth flies past quicker than a heartbeat, but things have changed… Gradually I have become enthralled by the tales of our ancestors and the marks they made on our landscape. Here are some of my favourite Cumbrian histories.
1. Lacy's Caves, Little Salkeld
Wow. Just wow. How utterly amazing are these? They are a short distance to the north of Little Salkeld in the absolutely stunning Eden Valley and clearly marked on an OS map.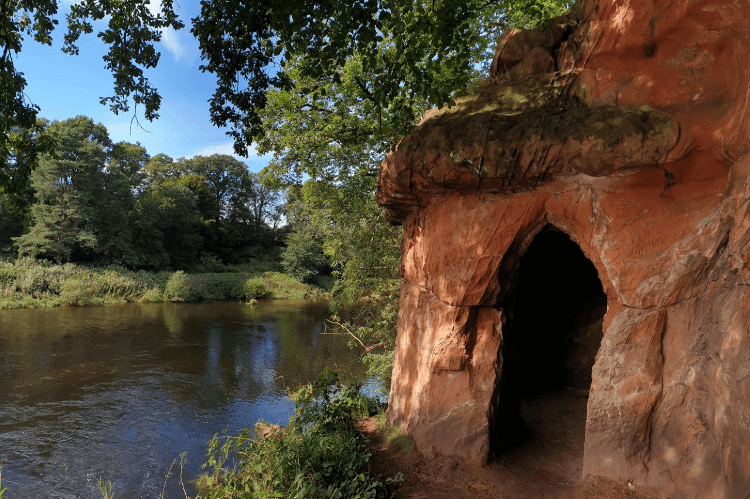 The story goes that Lieutenant-Colonel Samuel Lacy had a batman (personal assistant) who had previously deserted the army. Rather than turn him in, he was put to work carving these magnificent caves, which are still open to explore.
It is thought that Lieutenant-Colonel Lacy used them to entertain guests, and it's easy to imagine how wonderful it would be to spend time there dining and having fun with friends.
Ties in perfectly with: Lady Anne's Way
2. The Howk Bobbin Mill, Caldbeck
This is a great reminder of what was once one of the main industries in the county — bobbin making. Cumbria provided millions of bobbins for the cotton mills of Lancashire and many, like this one, were situated next to a river.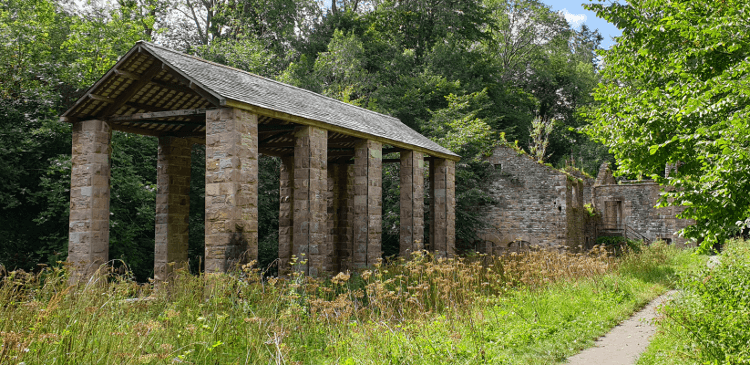 The waterwheel here was a full 13 metres high, making it one of the largest in the country at that time, and the mill employed 60 people to make bobbins as well as broom handles and clogs.
There is a wonderful circular walk from Caldbeck village, taking in the bobbin mill and The Howk waterfalls. Afterwards, take a walk around the village to visit Priests Mill for coffee, cake and the wonderful Wool Clip — a community venture supporting the local wool/ yarn producers.
Ties in perfectly with: Cumbria Way
3. The Grot — Rydal Hall Falls
If you like admiring waterfalls, but don't like getting wet, then The Grot is for you! This wonderful little hut was built around 1668 by Sir Daniel Flemming. He clearly enjoyed a spot of luxury too as the invoices from the period show that the luxurious wood panelling he installed cost more that the building of the hut itself!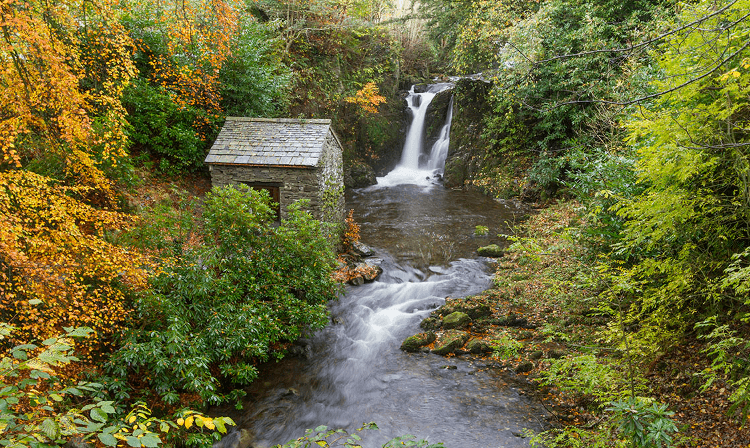 The window of The Grot (derived from The Grotto), beautifully frames the waterfalls and is the perfect place to sit and admire the view, which is especially pretty during the autumn when the leaves in the surrounding woodland are a riot of gold and red.
Ties in perfectly with: Lakeland Round
4. The site of the first Keswick Museum
I've added this one as it took us a full 6 months of looking before we finally spotted this plaque hidden in plain sight.
The present day Keswick Museum is a fabulous place to visit and boasts an excellent coffee shop, but the original museum was built in the late 18th century on what is now Museum Square Shopping Centre, and I'd read that there was still a plaque there to commemorate the fact.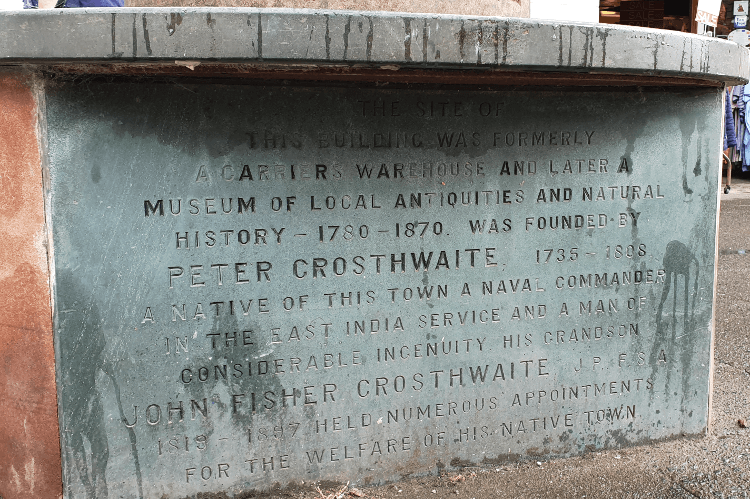 We hunted high and low. We roped other people in to help. Nothing. Eventually I almost literally stumbled over it, underneath a sculpture on the entrance to the shopping centre. A great piece of local history — such a shame to hide it.
Ties in perfectly with: Cumbria Way or Bob Graham Round
5. Drigg Holme Packhorse Bridge, Nr Ravenglass
I'm including this one, not because it has any particularly magnificent place in the history of the county, but because it is a joyous surprise and a gorgeous example of an old packhorse bridge. To find it, go and get your OS map, find Ravenglass, then look due north and you'll spot it. It is rarely visited and, to be honest, we only found it by accident (long story!)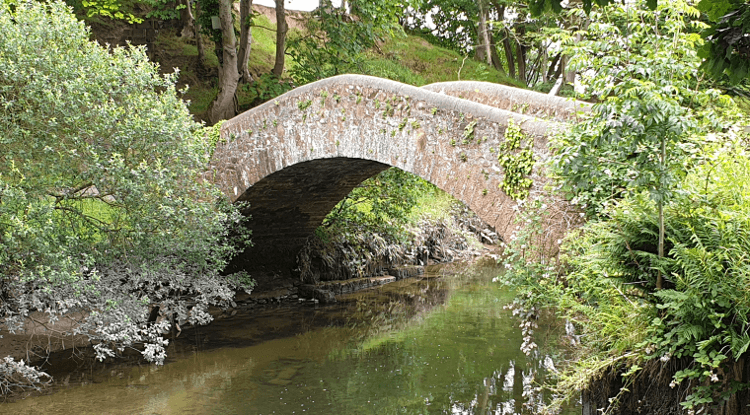 Many other packhorse bridges now have roads over them, but this one doesn't, plus it's in the middle of nowhere so it feels as it would have back in the day when it was built. Minus the horses going over it, of course. Just a small, utterly blissful, little historical treat.
Ties in perfectly with: Coast to Coast Walk