by Sarah Rowell
Can I do that? It is a question that most, if not all, of us have asked ourselves when contemplating a new challenge, whether at work, with family or for leisure.
It is a question that anyone who walks with seriousness will be familiar with, even if it takes on certain forms: can I do a hike that hilly? That long? With those daily mileages? Over that kind of challenging terrain?
These are questions that many readers of this blog will have asked themselves, and I am asking myself right now, having committed to trying to climb the Matterhorn later this year. It is also a question that every elite sportsperson faces in their never-ending quest to be better and to do what has never been done before.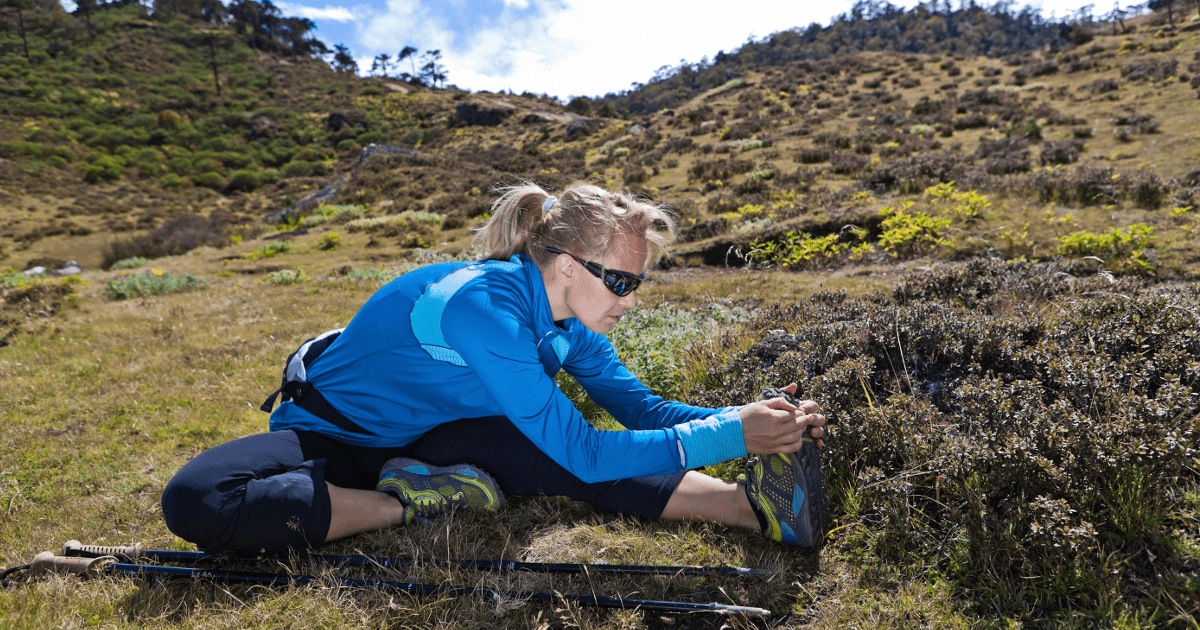 Break down your goal
If left to stand unchallenged, your 'can I do that?' can feel daunting, scary and even unachievable. But by breaking the task down into its constituent parts, not only can we find a degree of perspective, but we can highlight where the most effort is needed to ensure success.
That's why elite sport uses a model often called What It Takes To Win (WITTW) to help athletes reduce the uncertainty surrounding their goals, so that 'can I do that?' increasingly becomes 'this is what I'm going to do.'
What it takes to win
The premise behind WITTW is simple. By breaking down your goal into the core components required to succeed, you can work on each component individually as you prepare for the challenge, and ultimately make sure you have the requisite level of skill or knowledge in each area.
As a result, when you come to attempt your goal, you can do so with confidence.
Let's look at climbing the Matterhorn as a working example of WITTW. To succeed, I need to prepare in the following areas: physical fitness, mental strength, nutrition and hydration, route knowledge, climbing ability, comfort with exposure, altitude acclimatisation, the right kit and equipment and how to use it, comfort with weather and trust in my climbing team.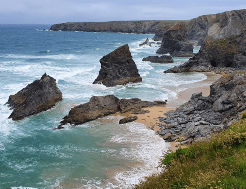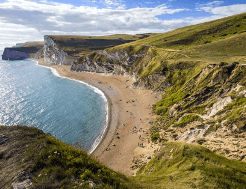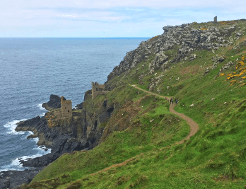 Long-distance walking along England's coast: the South West Coast Path is a stunning 630 miles long, with ascents that add up to almost four times the height of Mount Everest.
If I take these core components and work through them one by one, I can both dismiss my fears to grow my confidence and isolate the real concerns I need to work on as I prepare to make my climb.
Physical fitness
I am an endurance athlete with 30 years' training. I continue to exercise and I'm comfortable being physically active for 12 hours plus at a time, which is what I will need to succeed.
While I need to maintain my current level of fitness, this isn't a weakness likely to hinder my chances of success.
Mental strength
Plenty of mountain marathons and long events in the hills and mountains have tested my mental strength, including when I'm exceptionally tired. I feel I know my weaknesses or negative trigger points. While I can expect to be tested on the Matterhorn, I'm confident I've done all I can to prepare for the challenge, and past experience suggest I'll succeed in this area.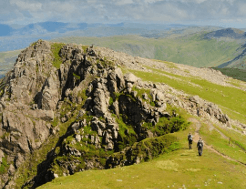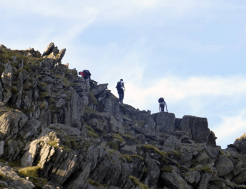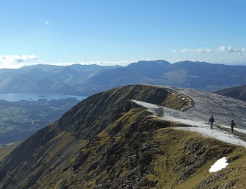 42 summits: the Bob Graham Round is the most challenging walk Contours offer, ascending to the top of 42 fells in the Lake District.
Nutrition and hydration
Long days spent being physically active and at altitude have taught me what I will be happy to eat and drink on the day. I have this point covered.
Route knowledge
While I can and will study maps and watch some videos, we will use a guide for the ascent, so I won't need extensive personal route knowledge. Choosing a quality guide, however, is a critical part of success on the Matterhorn. As a team, we've addressed this by doing extensive research and getting personal recommendations. I can be confident we have this problem in hand.
Climbing ability
I think I am okay here, but a two-day specific training course in April will provide more objective feedback and advice as to whether I need further training and practice. I need to keep my eye on this potential weakness.
Comfort with exposure
This is probably the area where I have the most uncertainty regarding my ability to cope. I love scrambling and via ferratas, a protected type of climbing route, and in the past I have not been fazed by big drops.
But I have never done anything quite like this before. Those two training days in April are key to finding out whether I have what it takes and how much more training is required.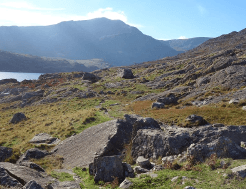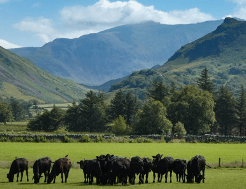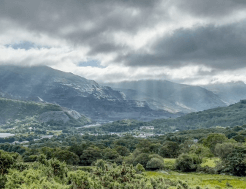 Steep climbs and wild weather: the Snowdon Round and Snowdonia Slate Trail promise rocky ascents and long remote trails.
Altitude acclimatisation
I have been higher than the Matterhorn before and been fine, plus we plan a pre-acclimatisation week prior to the event, so this is not something I am too worried about.
Kit and equipment
Poor or incorrect kit and equipment not only reduces the potential enjoyment of something like this, but can directly lead to failure. It is also an area which should be totally controllable. I have pretty decent kit as a matter of course but will be upgrading my footwear for the trip as a minimum, and depending on how the training events go, maybe more. This is a core component I definitely need to address prior to the climb, but it isn't a hugely worrying one.
Use of equipment
I definitely need some serious brushing up of skills here, as it is some time since I roped up and used an ice axe in anger. That training sesion in April again is the first touch point, with further training pre-climb planned as a minimum. This is an important skill to build in good time.
Weather
The weather is not something we can control, unfortunately. We have planned our climb to coincide with what is usually a good window for better weather, but adverse conditions might keep us from attempting the Matterhorn entirely. This is an area where the problem is real, but there's nothing more I can do about it; I might as well put it out of my mind.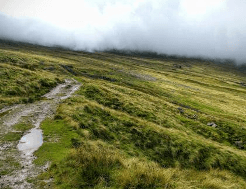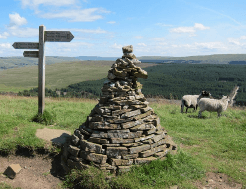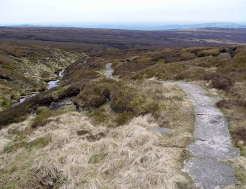 England's oldest challenge walk: would you take on the Pennine Way? England's oldest National Trail tackles exposed terrain, boggy ground and steep ascents.
Trust in my climbing team
Having trust in your partners is massive. I am planning on doing this with my regular mountain marathon partner, so we are used to being with each other when cold, wet tired and under some stress. The trust is there.
Earning confidence

Having created this WITTW list and then considered and planned around each area, I can be confident that I have a goal which is not easy but should be achievable. I have a plan which will ensure that I tick all the right boxes to arrive at the Matterhorn ready to succeed.

Hopefully I have also outlined a process that is simple in its concept (but done diligently, effective in its outcome and application) which can be used by anyone contemplating their own 'can I do that?' With WITTW in your toolbox, what challenge walks might you take on?