Remote Rambles
Escape civilisation at your own pace on a remote self-guided walking holiday through the best wilderness the UK has on offer.
Remote Rambles
https://www.contours.co.uk/remote-rambles
Remote Rambles: Our Favourite Rural Walking Trails in the UK
With the hustle and bustle of busy lives often leaving us craving escape, we at Contours definitely appreciate the desire to break away from the rat race and pursue the serene seclusion of rural landscapes.
We have put together a selection of our favourite walking trails that take you away from the crowds and into the wild heart of the Great British countryside. These walks are ideal for those who just want to get away from it all and get some fresh air among some of the best surroundings the UK has to offer.
Don't worry if the ideas listed below aren't quite right for you. We have plenty of other fantastic trails to choose from – over 100 in fact! If you need help creating your perfect UK walking holiday, please feel free to contact us and we will be more than happy to help you.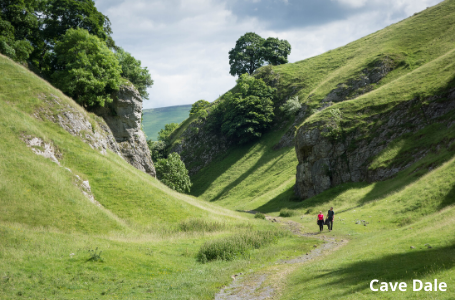 This 43-mile trail explores the exceptional White Peak region of the Peak District National Park, travelling from Castleton to Ashbourne through a range of landscapes, including sweeping valleys and limestone crags. The Limestone Way visits several quiet little towns and villages – meaning you are never completely isolated – while also neatly avoiding the hustle and bustle of Sheffield and other large settlements nearby.
The sense of tranquillity that the Peak District is known for is present throughout the Limestone Way. Moderately experienced walkers will love meandering at leisure through the dramatic gorges and enjoying the abundant wildflowers and encounters with wildlife.
Routes on this trail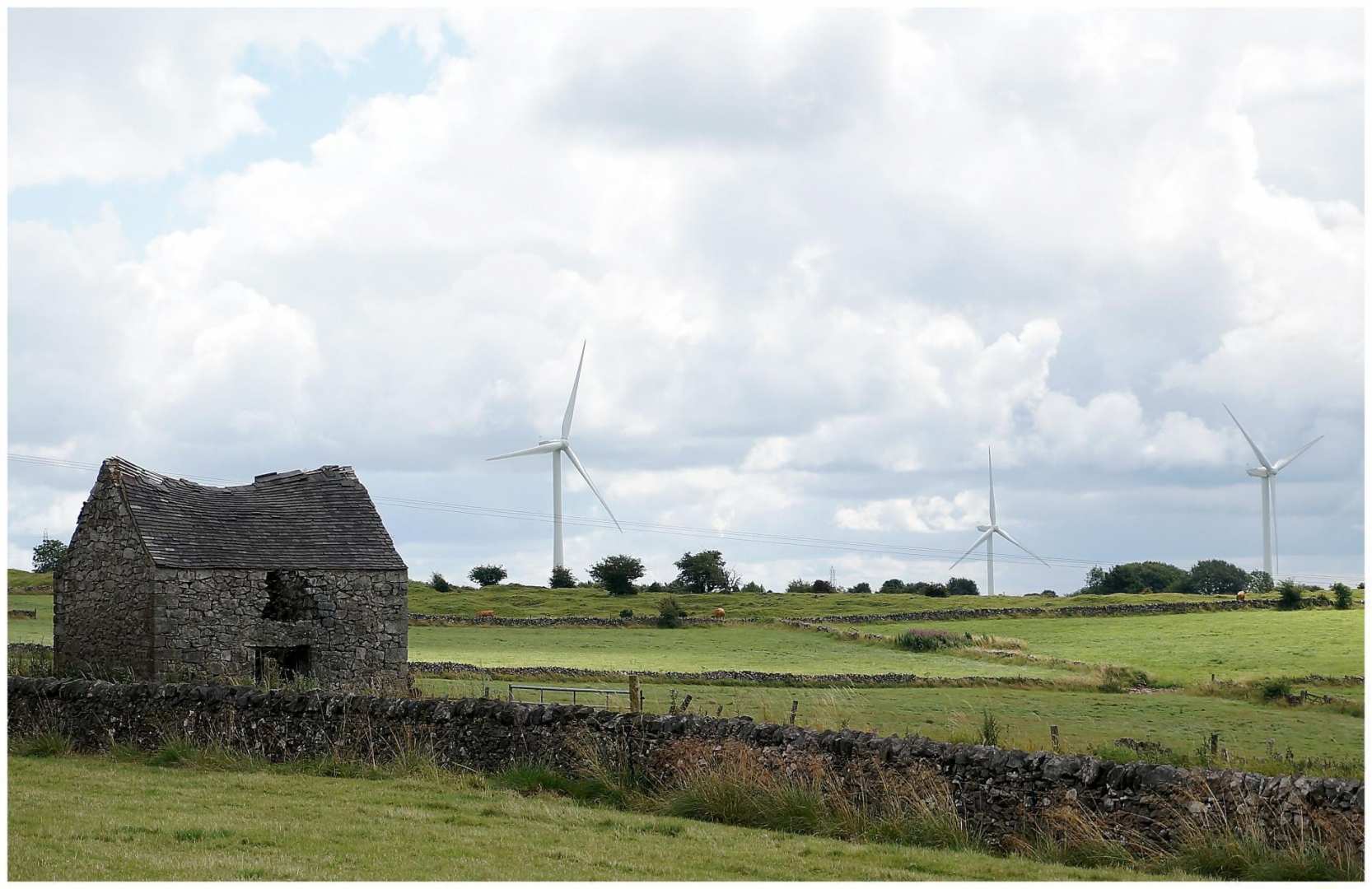 A self-guided walking holiday from Rocester to Castleton through the beautiful White Peaks.
Find Out More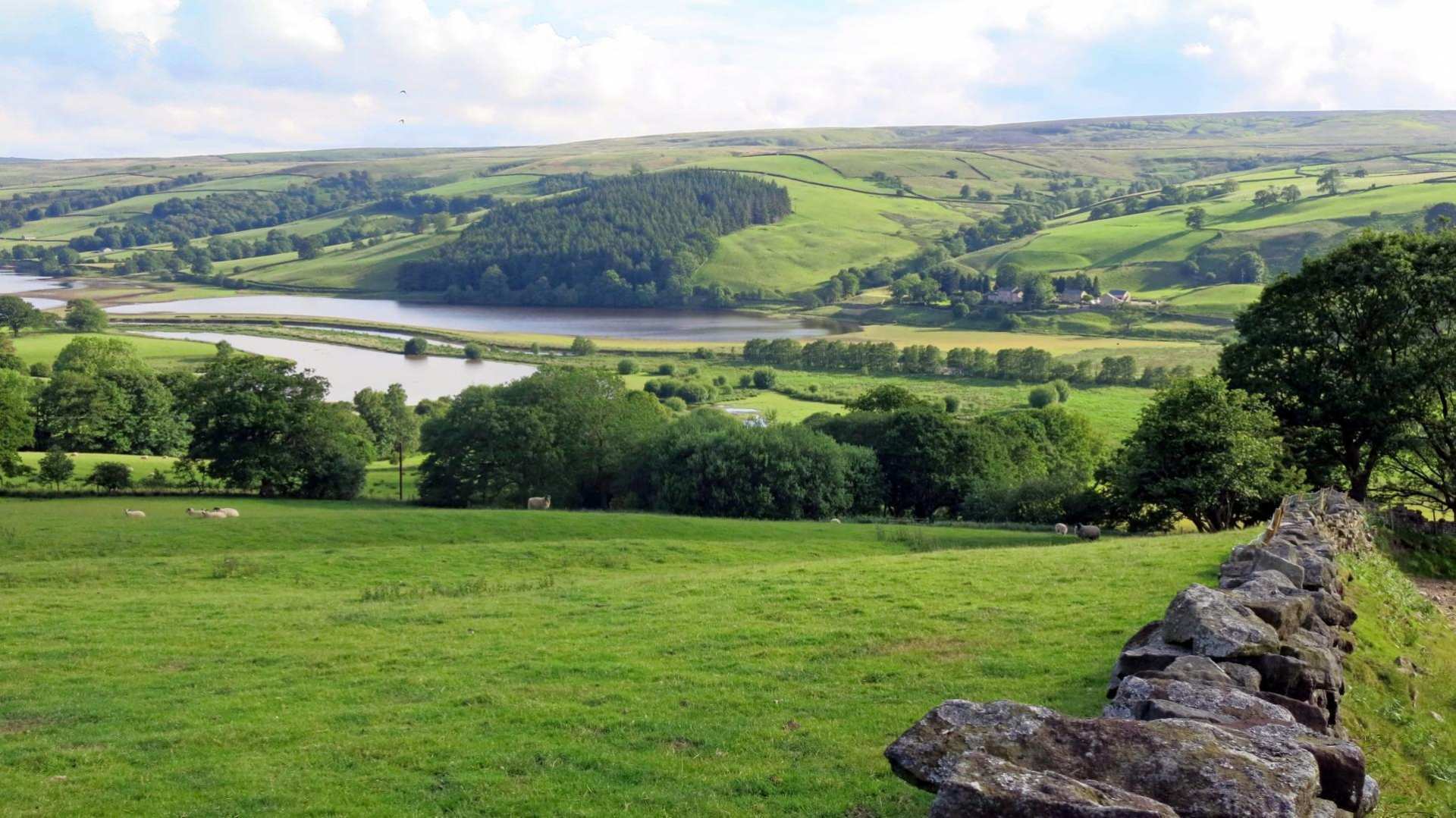 A short walk from Matlock to Castleton through the iconic limestone scenery of the White Peak.
Find Out More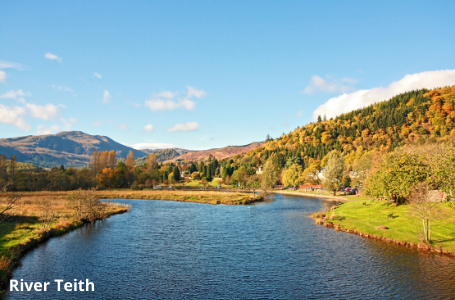 The landscapes of Scotland are a haven for walkers, though the imposing highlands can be a bit daunting for some. Following the Rob Roy Way is a more approachable means of enjoying the views that this country is famed for. It is also much lesser known than the iconic West Highland Way, offering a real sense of solitude and peace during your walk.
The 76-mile Rob Roy Way from Drymen to Pitlochry was inspired by the adventures of Rob Roy McGregor, so there is plenty of opportunity to lose yourself in the stories of Scotland's most notorious outlaw. Coupled with the wide, shimmering lochs, atmospheric forests and far-reaching views, it is easy to feel like you are the only person for miles.
Routes on this trail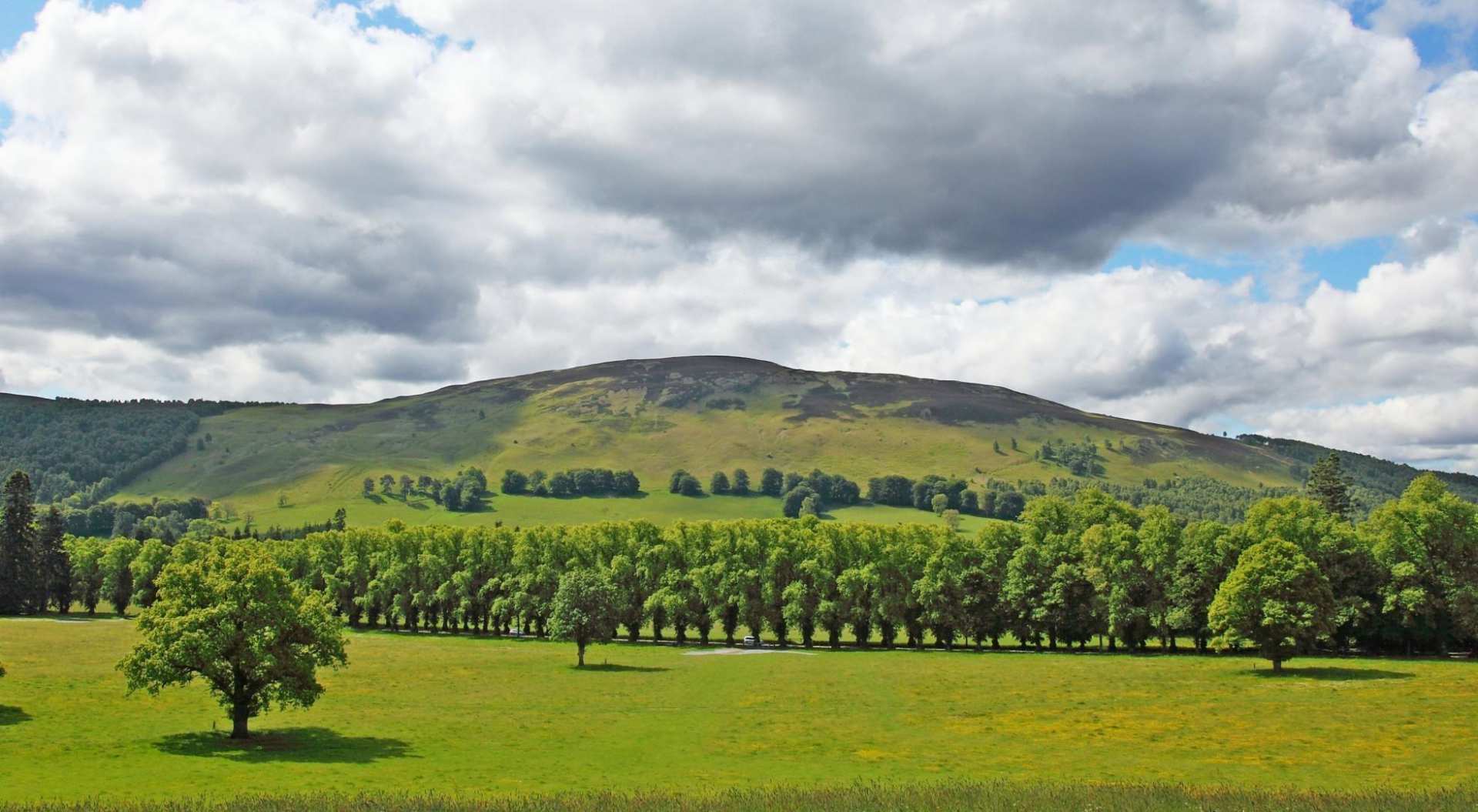 A self-guided walking holiday through Rob Roy country from Drymen to Pitlochry.
Find Out More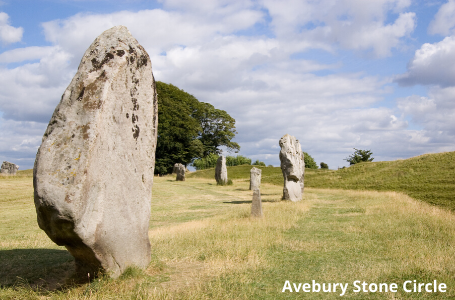 Despite its National Trail status, the Ridgeway is normally a very quiet trail, journeying 91 miles from Avebury to Ivinghoe Beacon. Hailed as Britain's oldest road, this walk follows a prehistoric track through the North Wessex Downs and the Chiltern Hills, boasting expansive, wide-open views of rolling hills and green woodland throughout.
A scattering of impressive stone circles and ancient burial grounds add to the trail's mystical ambience as you make your way from one secluded town to the next. In addition to our usual range of itineraries, we also offer dog-friendly tours along the Ridgeway, so you can even enjoy this unforgettable trek through history with your canine companions.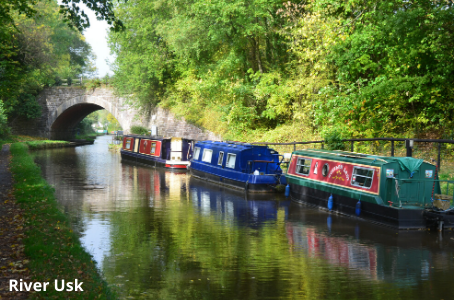 Meandering 42 miles through the stunning landscapes of southern Wales, the Usk Valley Walk is a lesser-known gem for hikers. Beginning in Usk, the trail stays close to the river throughout, offering excellent waterside views before venturing into the magnificent Brecon Beacons. This trail is perfect for a restorative getaway into the Welsh wilderness.
For those looking for a walk free from obstacles and steep gradients, we have a Stile-Free tour that follows part of the Usk Valley walk for 21 miles from Llangattock to Brecon. These particular itineraries have short daily mileages and are perfect for beginners, young families and individuals who struggle with awkward climbs and obstructions.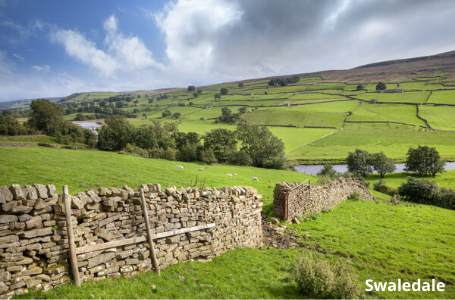 Wainwright's famous Coast to Coast Walk is a favourite among walkers, which means it can get very busy during peak periods. This alternative tour, exclusive to Contours, is a shorter and more peaceful option, starting at Arnside and bypassing the bustling heart of the Lake District. This route joins Wainwright's route at Reeth, allowing you to then gently meander through the beautiful countryside of the Yorkshire Dales and North York Moors.
Along the course of this 132-mile trail, walkers can admire the landscapes as they change from ancient woodland and pastoral valleys to heathery hills and windswept cliffs. Try the Alternative Coast to Coast Walk and enjoy a real sense of freedom in the fresh air.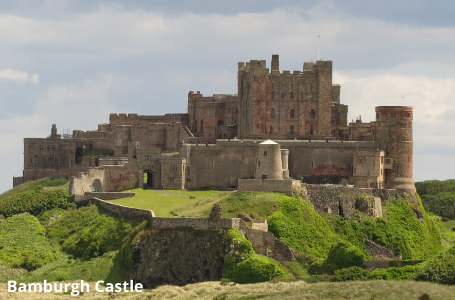 The region of Northumberland is littered with the remnants of centuries of territorial disputes and religious pilgrimages, making St Oswald's Way a fantastic choice of trail for budding historians. Beginning at the Holy Island of Lindisfarne and ending at Chollerford, this 100-mile walk shares countless stories of England's colourful past against a backdrop of dramatic coastlines, sweeping valleys and settlements brimming with character.
St Oswald's Way strikes a perfect balance between tourism and tranquillity, visiting such iconic sites as Hadrian's Wall and Bamburgh Castle while avoiding the large crowds and remaining off the beaten path. Dog-friendly tours are also available along this route.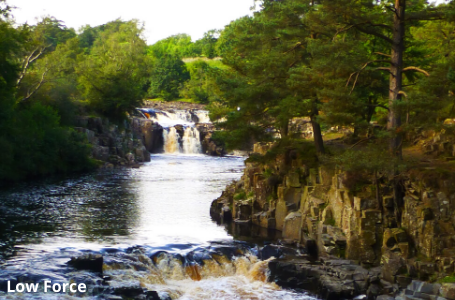 If you're a seasoned rambler looking for something more challenging, you will likely enjoy this engaging hike along England's mighty backbone. The Pennine Way National Trail stretches 265 miles from Edale to Kirk Yetholm, offering up to three weeks of atmospheric, secluded adventure. While the climbs and descents are frequent and ambitious, the panoramic viewpoints along the way are definitely worth the effort.
Although the Pennine Way is the UK's first and best-known National Trail, its notoriety means that those who do walk it often have the route to themselves. This makes it ideal for experienced hikers wanting to fully appreciate the epic ambience of the Pennines.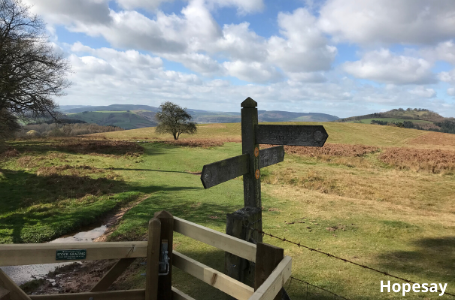 Also known as Wild Edric's Way, the Shropshire Hills trail meanders through the beautiful border country of Shropshire, following old drovers' roads and visiting an array of historic landmarks. This walk even crosses part of the famous Offa's Dyke Path, before plunging back into the region's secluded landscapes and revealing countless breath-taking vistas.
In addition to its wonderfully pastoral atmosphere, the 52-mile Shropshire Hills route is also a circular trail, beginning and ending in the "Walkers are Welcome" market town of Church Stretton. This makes it nice and easy to plan your onward travel arrangements compared to a linear walk, as you finish your holiday where you started.
We have two Shropshire Hills itineraries to choose from, as well as our dog-friendly options. Click here to view our Shropshire Hills holidays.