by Sue Talbot
The Northumberland Coast is an exceptionally diverse stretch of coastline that runs for 40 miles from Berwick-upon-Tweed to the River Coquet estuary.
The area is brimming with drama and intrigue. As views roll uninterrupted across the water, crumbling castles teeter on the sides of fossil filled cliffs, giving you an insight into the history and wildlife of this Area of Outstanding Natural Beauty.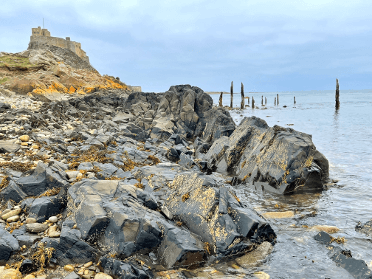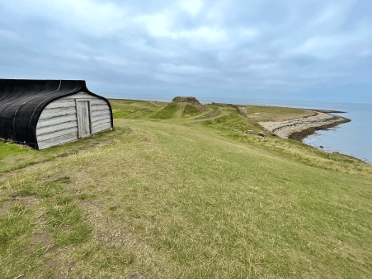 Holy Island
With centuries-old heritage and a protected wildlife reserve, Holy Island is home to untouched natural habitats and a rich history dating from the 6th century.
Also known by the locals as Lindisfarne, the island has an enchanting atmosphere and draws visitors to the Northumberland Coastal Path all year round. It can only be accessed during times of the day when the tide is low, so make sure to check the tide times before travelling here.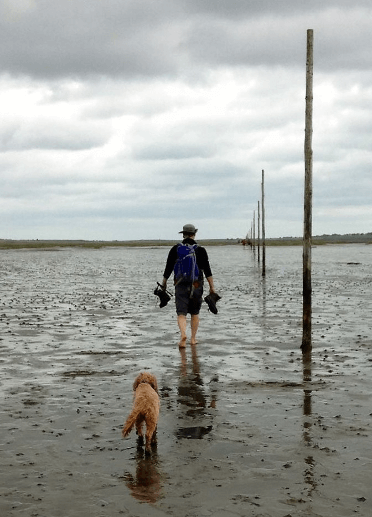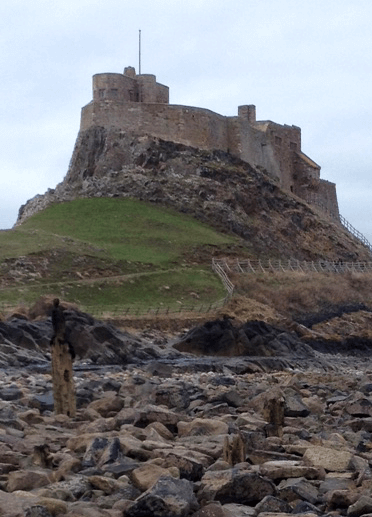 Lindisfarne Castle stands on top of the hill and is an interesting place to visit for those with a love of history. You'll also find the ruins of Lindisfarne Priory on the island, which was founded by an Irish monk.
Bamburgh
A charming collage of meandering streets lined with coffee shops, stretches of coastline ravaged by the North Sea and a historic castle that stands on the hilltop, Bamburgh is a beautiful gem on the Northumberland Coast.
There's no denying that the castle dominates the setting and vies for your attention, and it's well worth a visit on a trip to Bamburgh.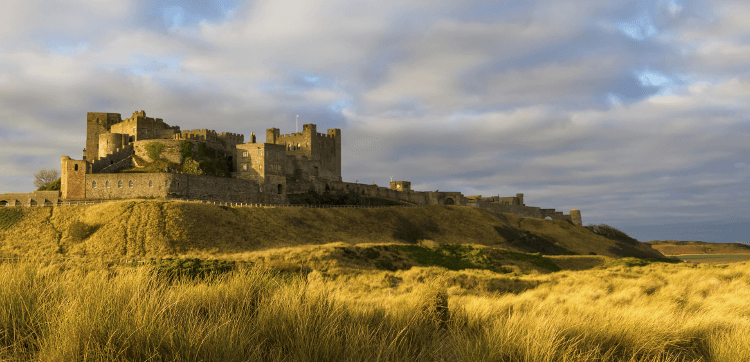 Warkworth
Dating back to medieval times, Warkworth Castle is an iconic and well-preserved landmark on the Northumberland Coast. The village itself stands on the River Coquet and is equally as beguiling, with its 12th-century church and pretty shops selling artisan gifts.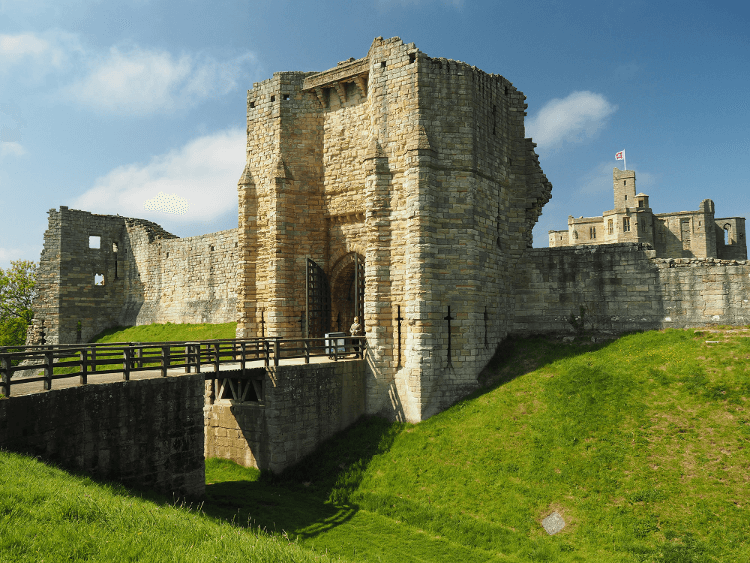 If you have time, I'd highly recommend taking the boat across to Warkworth Hermitage, a 14th-century chapel that's carved into the rocks. It's a fascinating place to explore and you may even spot seals and otters in the water below.
Alnwick
Arguably one of the most picturesque locations along the Northumberland Coast, Alnwick is an ancient market town made up of narrow cobbled streets and beautiful gardens. Alnwick Garden houses a staggering 4,000 species of flora, a Grand Cascade and Japanese cherry blossoms, and is one of the town's main attractions.
Alnwick Castle is another of the most popular sights here and even featured in the Harry Potter films as the Hogwarts School of Witchcraft and Wizardry.
Seahouses
A colourful fishing village on the Northumberland Coast, Seahouses has long been a destination for holidays by the sea.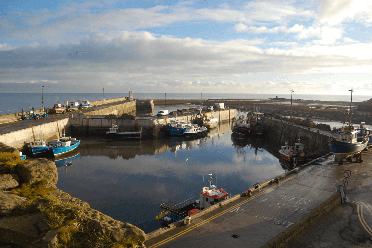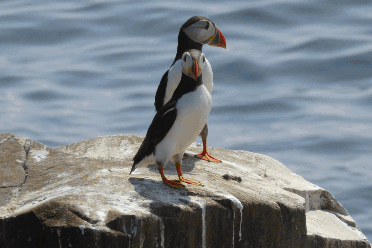 Left: Seahouses Harbour by James West, shared under a Creative Commons licence.
From its stretches of sandy beaches, you can see right the way across to the Farne Islands, and if you're lucky, you might even see a dolphin or seal during a boat trip out to the islands.
The area is also known for its vast number of bird species and is a popular spot for bird watchers.
Sue Talbot is an adventure travel blogger and iPhone photographer who's often found hiking up the Lakeland fells or swimming in fairy pools. Her outdoor adventures and photographs can be found on her blog, Lifehop, and also her Lake District Lovers Facebook page.
Impressed by the Northumbrian coastline? Find your walking holiday along the Northumberland Coast Path or explore this stunning region by bike on a self-guided Coast and Castles cycling holiday.