Ultimate Hiking Checklist
Prepare for your holiday with our ultimate hiking checklist. Clothing, safety kit and more.
Ultimate Hiking Checklist
https://www.contours.co.uk/ultimate-hiking-checklist
Ultimate Hiking Checklist
by Sue Talbot
If you're new to hiking but you're keen to start exploring the great outdoors, there are a few essentials everyone should have before venturing out onto the fells.
While you might not think you're going to need much when walking for just a few hours, you'll be surprised at how much of a difference it can make to your hiking adventures when you're properly equipped. As well as taking comfort into consideration, it's also important to think about your safety.
What should I wear for hiking?
Clothing is one of the most important things you need to think about when you're planning a hiking trip. If you're too hot, too cold, or don't have the appropriate footwear and waterproofs, you could find yourself feeling very uncomfortable.
Don't worry, you don't have to spend a fortune to get kitted out as there are often less expensive options and you can always upgrade your hiking gear as you become more experienced.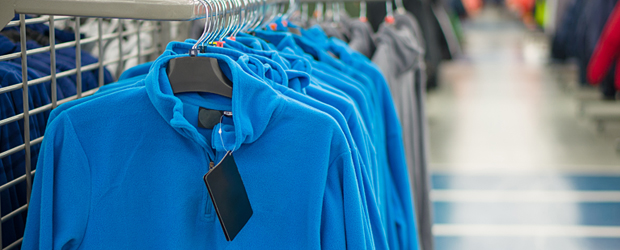 For the upper half of your body, you'll need the following:
A breathable, waterproof jacket
A mid-layer fleece
A synthetic or merino wool base-layer (it's best to avoid cotton)
A sun hat or woollen hat depending on the weather
Thermal underwear
It's so important to wear layers so that if you get too hot or cold, you can add or remove them accordingly. Don't underestimate the changing temperatures when hiking, especially on the fells as temperatures can drop suddenly when you reach the summit.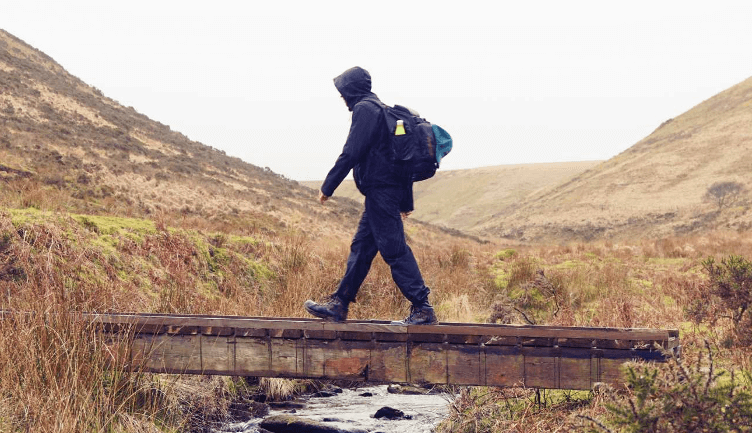 For the bottom half of your body, you're going to need:
Waterproof trousers that are comfortable and quick-drying
Thick, woollen socks (avoid cotton) and preferably a spare pair in your rucksack
Waterproof boots that are comfortable and fit over thick walking socks. It's important they have a decent grip on the soles too to avoid slipping on wet surfaces.
Essentials for your Rucksack
Now that you know the essential clothes you'll need for hiking, you'll need to think about what to put in your rucksack.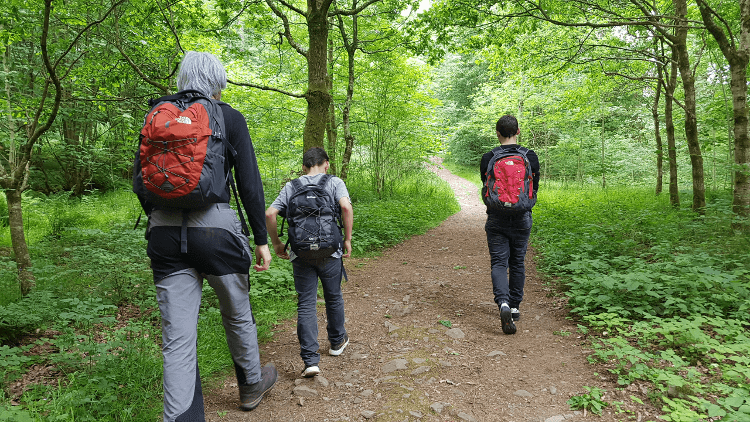 It's worth investing in a decent rucksack and finding one that has good weight distribution can really save your back from a lot of pain. It will also need to be big enough to fit in all your hiking essentials.
One of the first items that should go into your rucksack is a first aid kit. No matter how experienced you are, accidents can happen, and you never know when a first aid kit might just save the day. Make sure it includes a silver emergency blanket and whistle.
There's nothing worse than walking in wet clothes so a lightweight, absorbent towel will come in handy for both wet and hot days.
Always carry a water bottle with you as it's really important to stay hydrated when you're out on the fells.
Even if you think you're only going to be out for a couple of hours, you should always take some food with you. You never know what might happen and an unexpected incident might mean you become stranded for longer than you anticipated. Also, high protein snacks are great for when you need a boost of energy.
Don't solely rely on technology when you're going off grid as there's often no signal in the mountains. It's vital to have a map and compass for those times when you have no other means of finding your way back to safety.
From experience and finding out the hard way, packing a pair of spare socks is a game-changer when hiking. Even if you have waterproof boots, there are still times when your socks can get wet and there's nothing worse than walking long distances in soggy socks.
For those times when you might have miscalculated the length of time your walk will take you or in case you get lost, a torch is unbelievably useful when the dark starts to set in.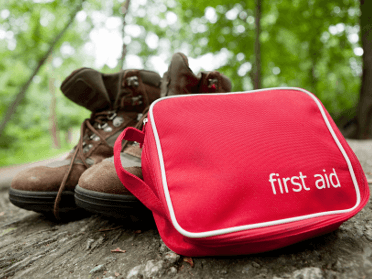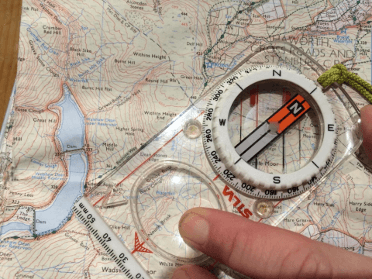 Sue Talbot is an adventure travel blogger and iPhone photographer who's often found hiking up the Lakeland fells or swimming in fairy pools. Her outdoor adventures and photographs can be found on her blog, Lifehop, and also her Lake District Lovers Facebook page.
Top posts