By Beth Pipe
We all know that Cumbria is home to England's highest peaks – the majestic fells always take your breath away, in every single sense of the word – but there are a surprising number of smaller hills that punch well above their weight when it comes to commanding stunning views.
The beauty of these smaller hills is that they are often tucked away and less busy than their lofty cousins, plus they are usually far less extreme in terms of weather so, even in the depths of winter, you can enjoy a hot flask of tea and a sarnie on the summit.
Dixon Heights - Lindale
The name of this fell will probably send most people scurrying for their OS to figure out just where it is. Look to the south of the county, find the small village of Lindale and there you'll find Dixon Heights, just to the north of the village.
There are a few footpaths marked on the map and plenty of open access land to head off exploring; we have spent an entire day up there, in brilliant sunshine, at the peak of the holiday season, and not seen another soul.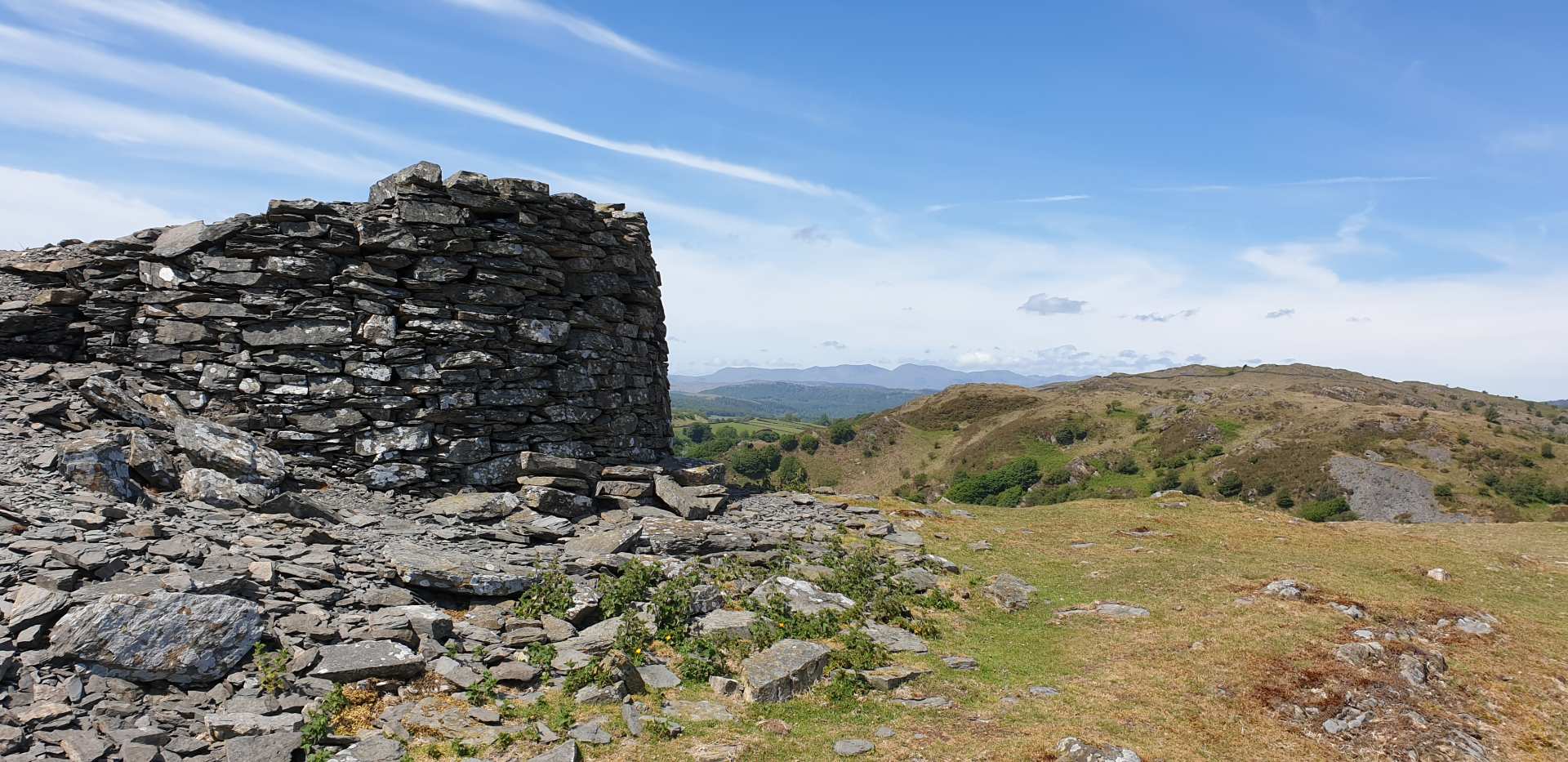 The views stretch right down across Morecambe Bay, with excellent views of Arnside Knott, and away up to the high fells of the central Lake District to the north. Once you're up there, there are also the remains of a ruined old folly to explore – and plenty of places to sit and enjoy your lunch.
Ties in perfectly with: Alternative Coast to Coast Walk
Borrowdale Edge – Kendal
Thousands of people flock to Borrowdale near Keswick every single day during the summer months, while Borrowdale near Kendal is blissfully quiet. There's a layby on the A6 with room for 6 or 7 cars, but it's rarely full, meaning you can often have this entire valley, and summit, all to yourself.
This is such a pretty little valley, even Wainwright himself described it as being one of the finest outside of the National Park (as it was then), and the finest viewpoint is from the top of Breasthigh Road, the main track up out of the valley.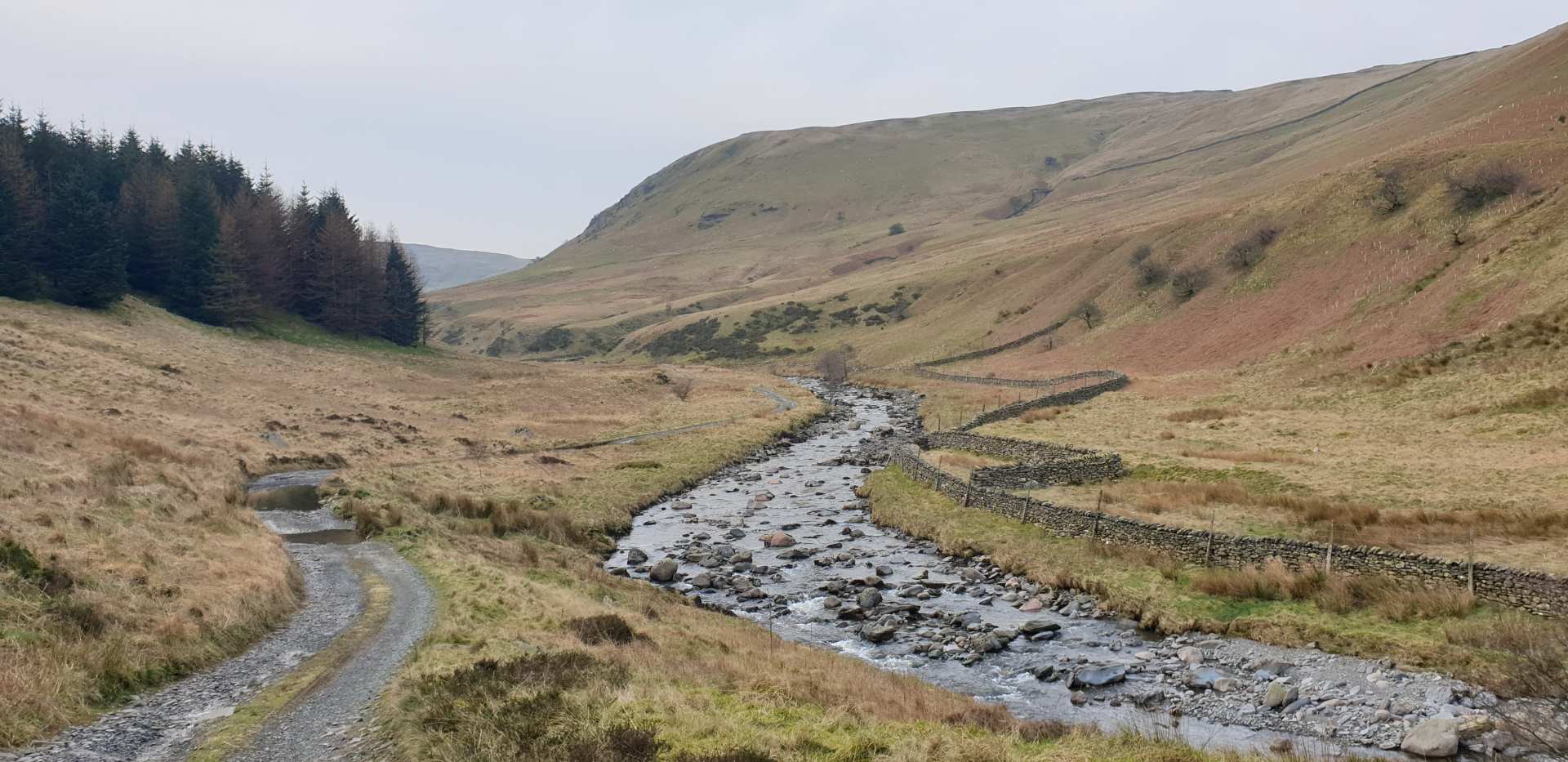 It's also fun to get to, as the start of the route passes over a stretch of stepping stones spanning the beck in the bottom of the valley. If you want to add more to your walk and explore a bit of local history, then drop down into Bretherdale Head and wander around a ghost village of abandoned farmhouses that will have you daydreaming about leaving the rat race behind and living 'off grid' with only the sheep for company.
Ties in perfectly with: Dales Way Walk
Beda Fell - Martindale
This one may be busier, at least at the start, but most other people will get distracted by nearby Place Fell, or Helvellyn, leaving you to enjoy Beda Fell in peace. The easiest way up is to park in Patterdale (that's the busy bit) then head up to Boredale Hause and keep going.
Although there's a main route dropping down the side of Beda Fell, stick to the ridge route and you'll be rewarded with stunning panoramic views of the Lakeland Fells – and a bench at the end! It's worth taking your binoculars with you too as there is an abundance of local wildlife, including red deer in the valley below.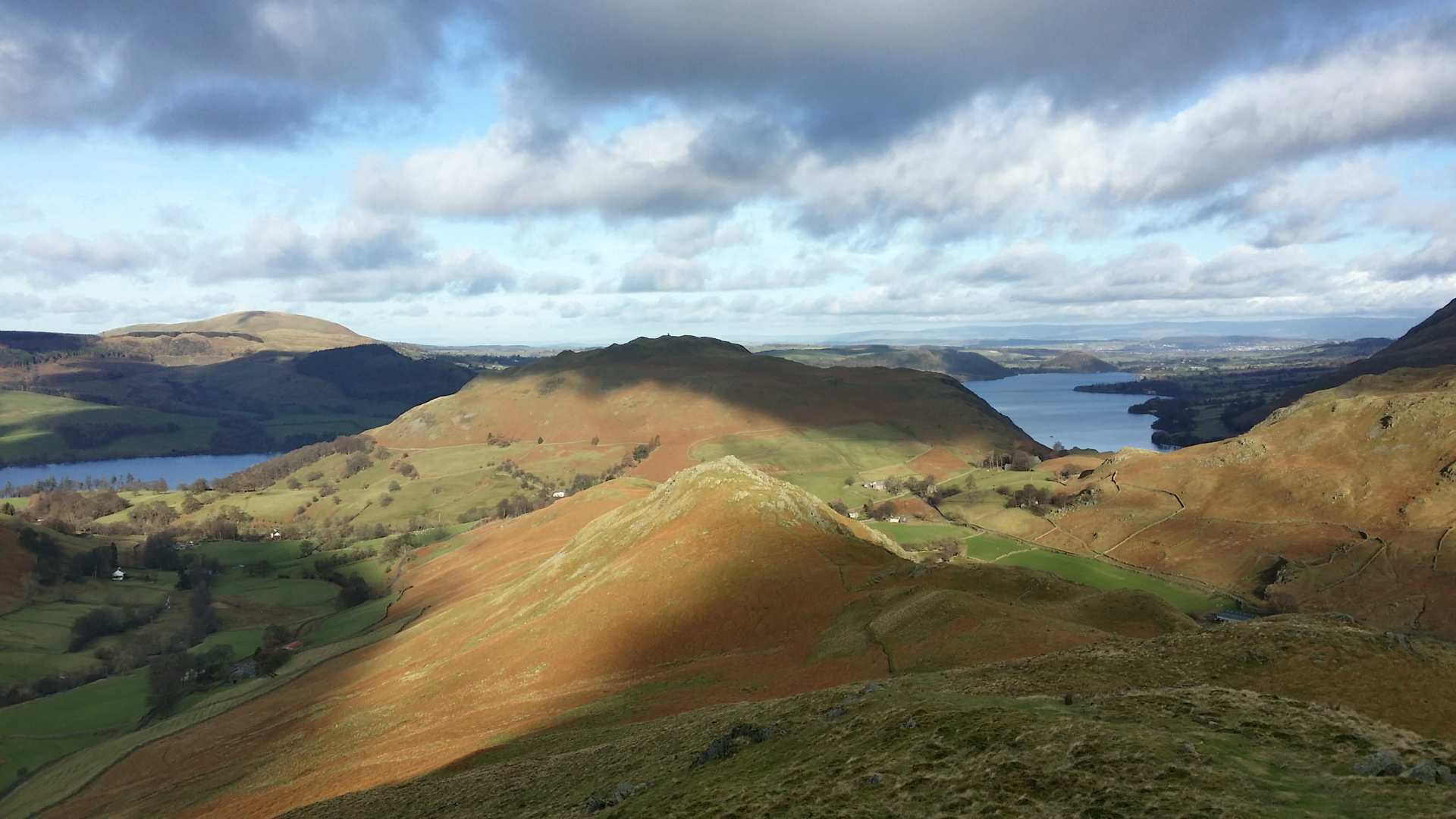 This route also provides a rare opportunity to do a one way walk and take the easy way back – simply make your way down into Howtown and pick up an UIllswater steamer back to Glenridding – perfect!
Ties in perfectly with: Coast to Coast Walk
Great Knott – Millom
Millom often gets a bad rap, and is far off the beaten track for many visitors to the county, but it has a lot to offer when it comes to low level walks with stunning views – the route around Hodbarrow Nature Reserve is hard to beat on a nice sunny day, and comes complete with an ice-cream stop half way round.
Up behind the town you'll find Millom Park and Great Knott, which are just ripe for a spot of exploration. There are stone circles to discover, castle remains to track down and plenty of public footpaths criss-crossing the area for you to rummage around.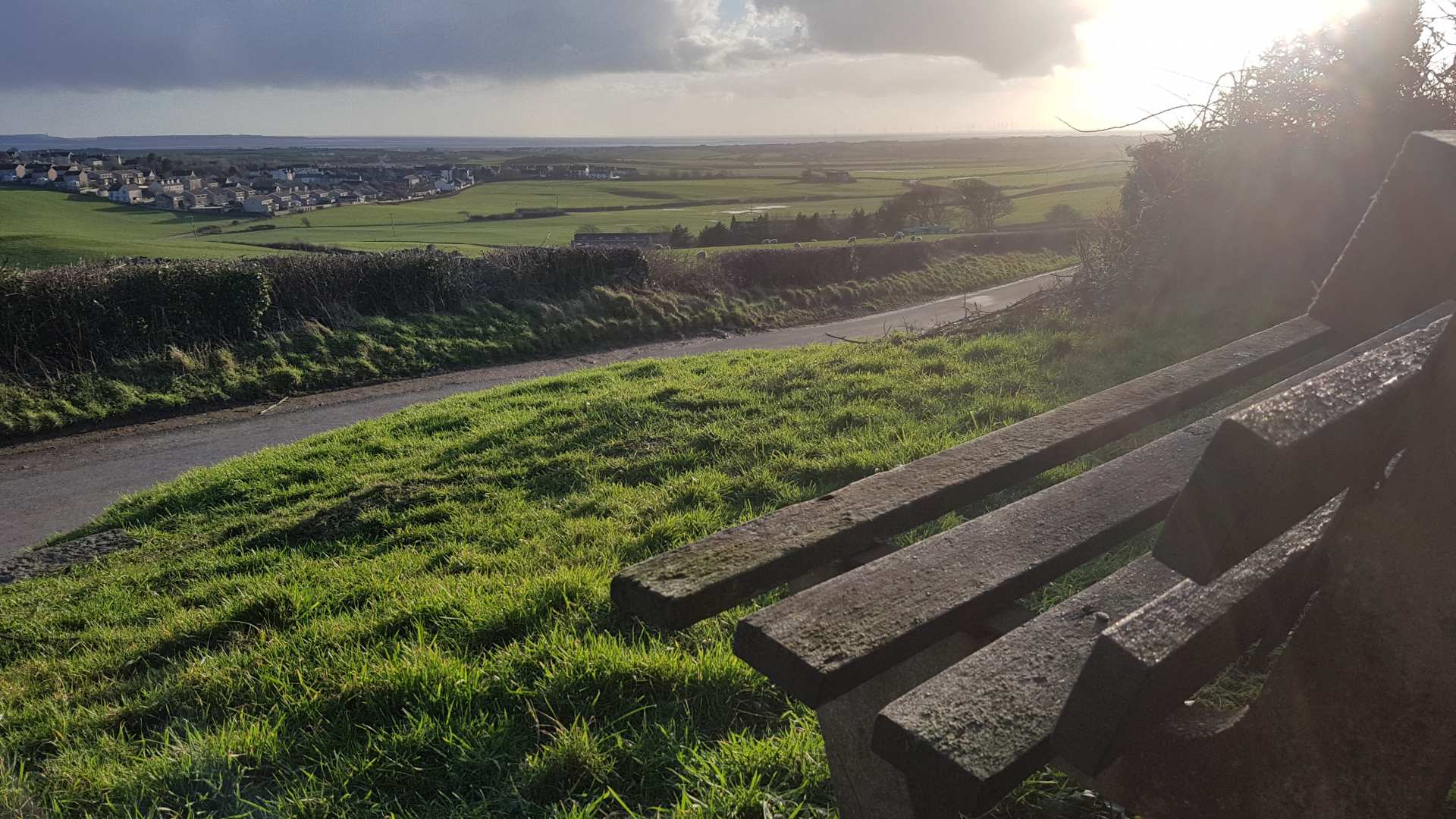 Black Combe looms large to the north and, on a clear day, you can see the Isle of Man and even Ireland if you're really lucky. Of course, the other benefit of escaping the busy spots is that you're much more likely to find a bench you can have all to yourself – that never happens at Friar's Crag!
Ties in perfectly with: Cumbria Way Walk
Bowness Knott – Ennerdale
Despite its name, this is far from the busy hub of Bowness-on-Windermere – instead it is a remote and rarely visited spot on the northern shore of Ennerdale Water. Because it's not the most easily accessible of valleys, Ennerdale is generally pretty quiet and there's ample parking at the car park just below the knot.
From there, follow the paths as they weave up into the woodland and keep going until you pop out above the trees. This isn't a route for those who like a nice clear footpath the entire way, but if you're up for a small adventure then you will be amply rewarded with absolutely stunning views.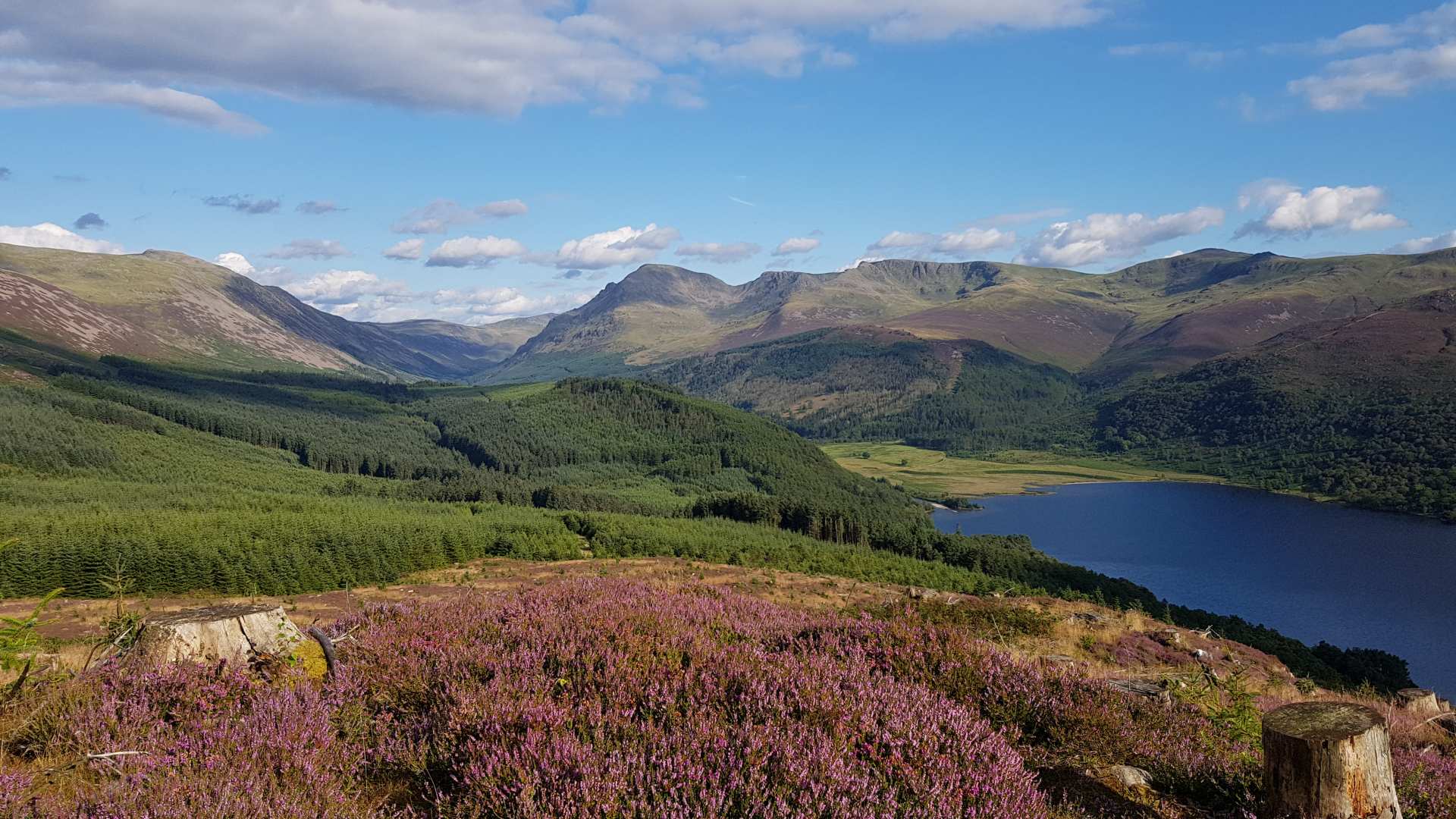 Ennerdale has long been a valley for connoisseurs and has plenty a romantic tale to tell too – Bill Clinton first proposed to Hilary on the shores of the lake – and, once you've taken your fill of the views from the summit, there's always a lap of the lake to round the day off in style!