By Melody Evans
It's no secret that spring and summer are the most popular times of year for walking, with their warm weather and blooming scenery. However, as the nights draw in and the temperature drops, many walkers pack up their gear, unaware of the experiences that could be had during the winter months.
Walking in winter is not for everyone, but if you are looking for a brisk adventure where you could have your chosen trail almost entirely to yourself, it could be for you! From wildlife encounters and spectacular views to local festivities and intriguing history, there is plenty to discover on a winter walking holiday in the UK.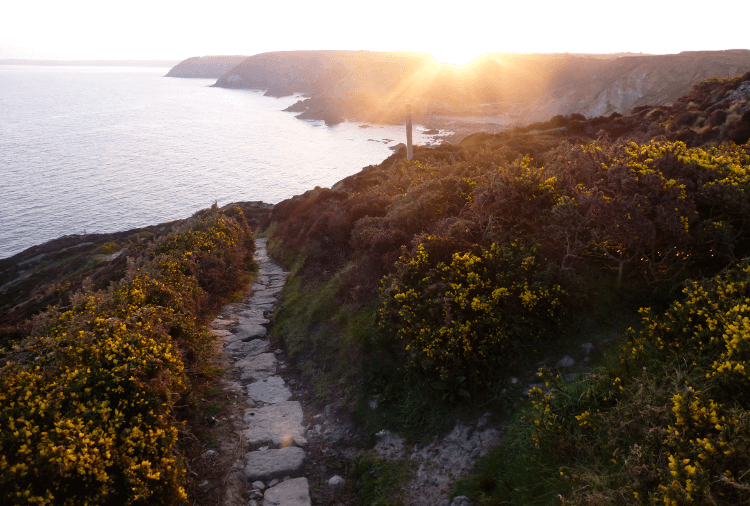 Below are our picks for the best trails to explore this festive season – whether you're planning a relaxing weekend getaway with the family or an extended retreat with your dog, there is an itinerary to suit everyone.
As with any self-guided walk, it is important that you are properly equipped for your holiday and that you select a tour that best suits the abilities of your group. The winter season can be particularly challenging due to the likelihood of wet or icy conditions, so be sure to take this into account when choosing your tour. If you have any queries, please contact us and our friendly team will gladly discuss your options.
Weaving through the Peak District National Park, the White Peak Way is a fantastic circular trail that takes in several old towns and villages, many of which host traditional Christmas markets and beautiful light displays between November and January. Chatsworth House is grandly decorated for the holidays and hosts frequent events too, making this a worthwhile place to visit during your walk.
It's not just the towns that give the White Peak Way its charm; you will find an array of intriguing landmarks along the trail, including the Nine Ladies on Stanton Moor – a stone circle shrouded in mystery and a popular place for celebrating the winter solstice. Pack a flask of tea and spend time admiring the views and uncovering the folklore of the Peaks!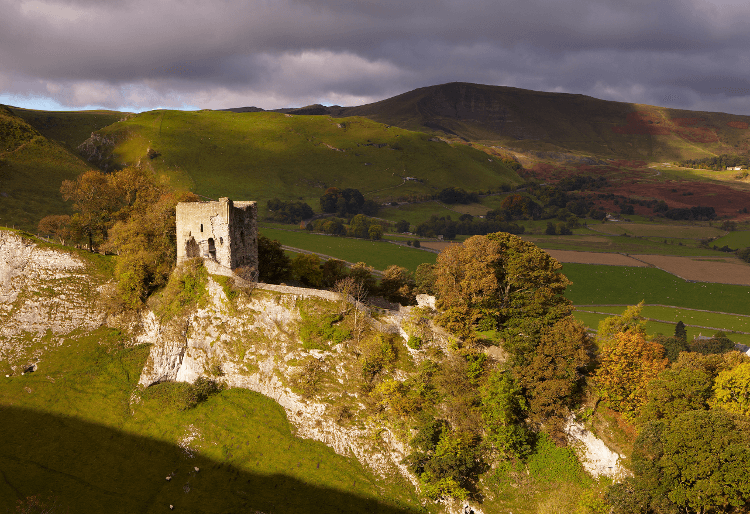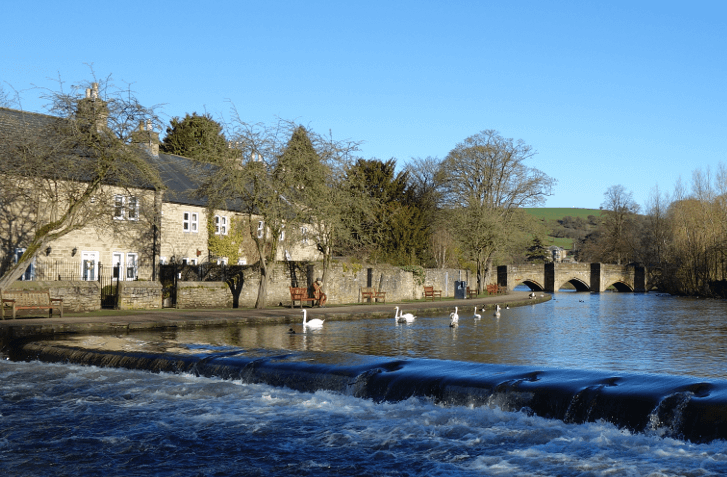 The White Peak Way takes between 5 and 11 walking days. For a shorter break, we offer itineraries for the North section (3-6 days) and the South section (4-5 days).
Looking for a relaxing ramble through the Welsh countryside? The Three Castles Walk is a wonderful circular route around Monmouthshire, taken over 2-3 days. This walk encounters three Norman castles, each with its own stories to tell, and visiting them in winter means you'll miss the summer crowds. Connecting the fortresses are a range of paths through tranquil woodlands, quiet valleys and sloping hills, offering gorgeous scenery enhanced by the quiet ambience of the winter months.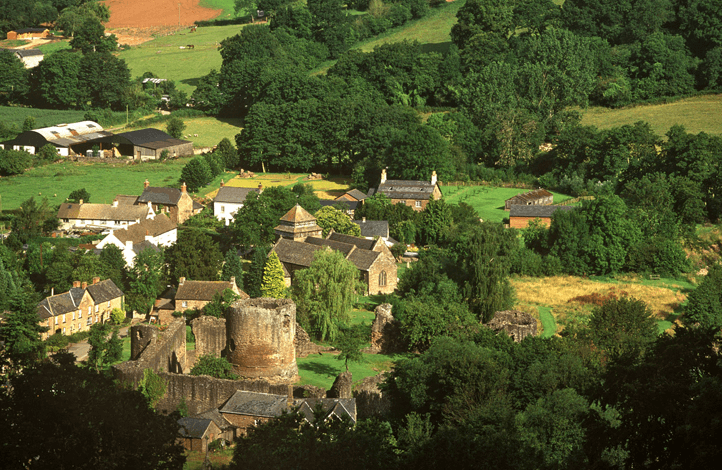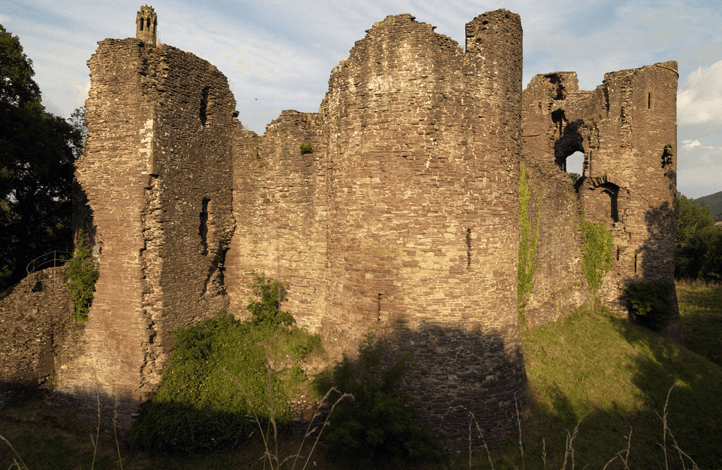 As well as being dog-friendly, the Three Castles Walk is a single-centre holiday, meaning you will stay in the same accommodation throughout your break and be transferred to and from the trail each day. This type of holiday is perfect for those who don't want to repack their luggage each morning, and – in case of bad weather or if you need a rest – you can skip a walking day without worrying about getting to the next stop on the trail.
While the Scottish Highlands can be challenging to hike in winter, the lowlands and border regions are much more accessible. With this in mind, we recommend the Borders Abbeys Way, a circular route through Scotland's border towns. Four ruined abbeys lie along this trail, demonstrating architectural styles from different eras; take your time during the quieter months to explore these amazing monasteries.
This trail boasts all the charm of the Scottish countryside without the strenuous terrain of the highlands; wander through pine forests and along riverbanks on the lookout for wildlife, before marvelling at the panoramas from hilltop viewpoints. Hikers of all interests are sure enjoy this hidden gem of a trail.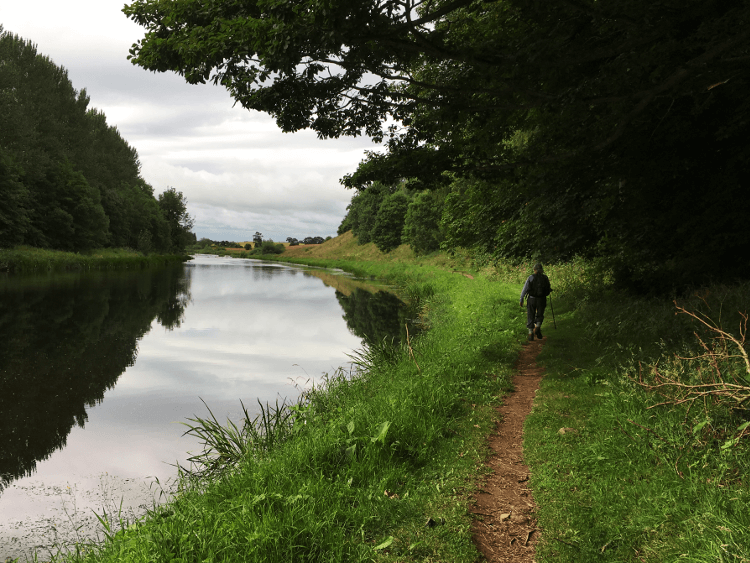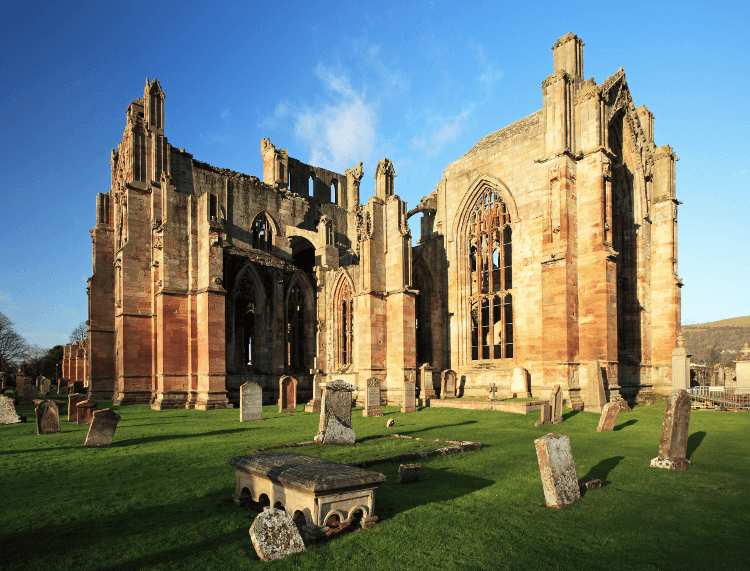 Our Borders Abbeys Way tours can be walked in 5-7 days, whereas the Highlights tour from Melrose to Jedburgh is ideal for a shorter, 2-3 day retreat. This is another of our dog-friendly tours, so bring your canine companions along for the adventure too!
The Kennet and Avon Canal in the south of England is brilliant for those with less experience on difficult terrain, remaining low-level throughout and utilising clear tracks and towpaths. The easy walkways and gentle gradients make this an ideal walk during winter, as you meander through quintessentially English countryside with waterside views a near constant during your journey.
Despite being a largely rural route, the trail extends from Reading to Bristol and visits several lively communities, most notably the World-Heritage City of Bath. Make sure to check out the plethora of festive events these destinations have on offer during the holidays, including the Bath Christmas Market and Bristol's gorgeous Christmas Light Trails.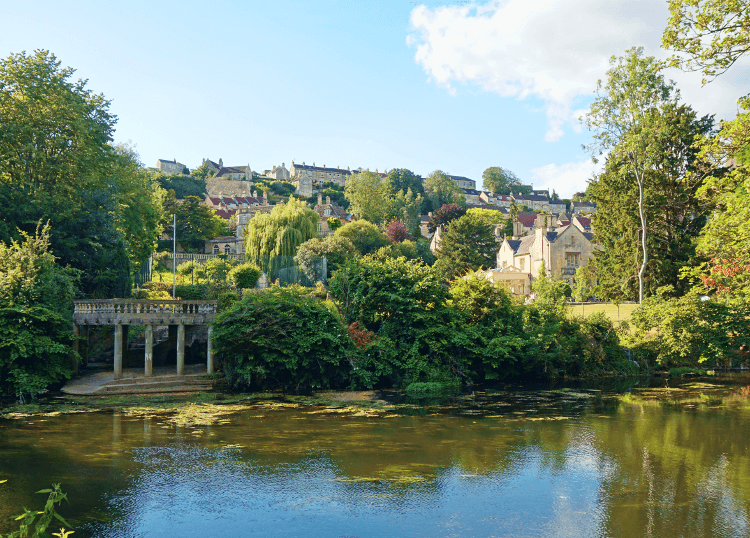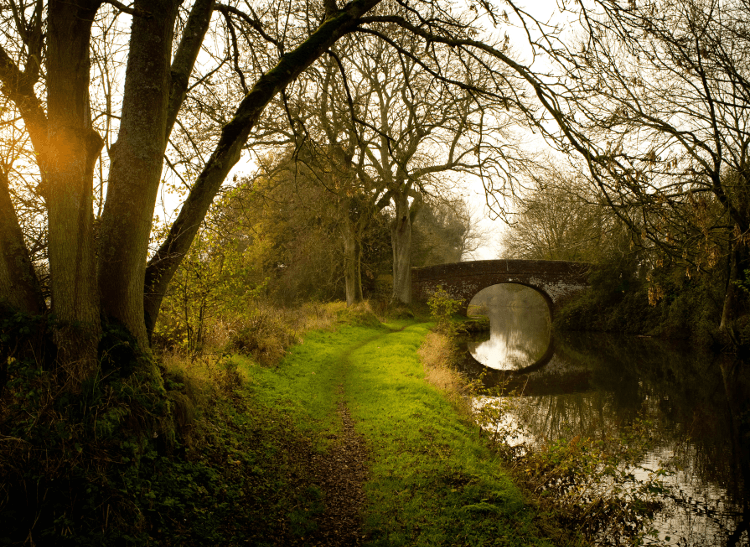 The Kennet and Avon Canal can be walked over 5-13 days, or opt for the shorter Stile-Free route from Devizes to Bath (2-4 days). This option is free from challenging obstacles and is also dog-friendly, making this tour suitable for the whole family.
Devised by Contours Holidays, the North Lakes Short Break follows the routes taken by 19th century tourists, who came to admire the world-renowned Lake District scenery and the hospitality of its towns and villages. Little has changed since then, and this lovely little route showcases some of the finest sweeping valleys, glistening lakes, and epic waterfalls this National Park is famed for. Come here during winter and enjoy a breath-taking landscape of frosted hills and snowy mountains, all perfectly highlighted by the low winter sun.
Some parts of this trail, particularly Honister Pass, may be challenging in cold or wet weather; because of this, the North Lakes Short Break is best suited to well-practised winter hikers.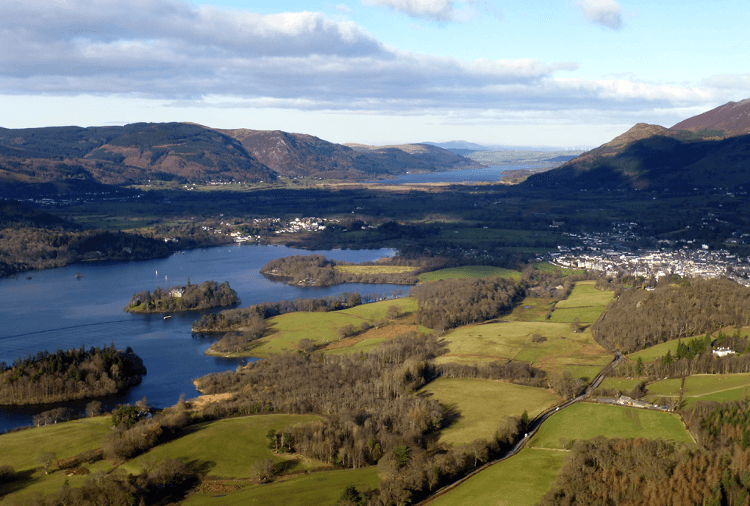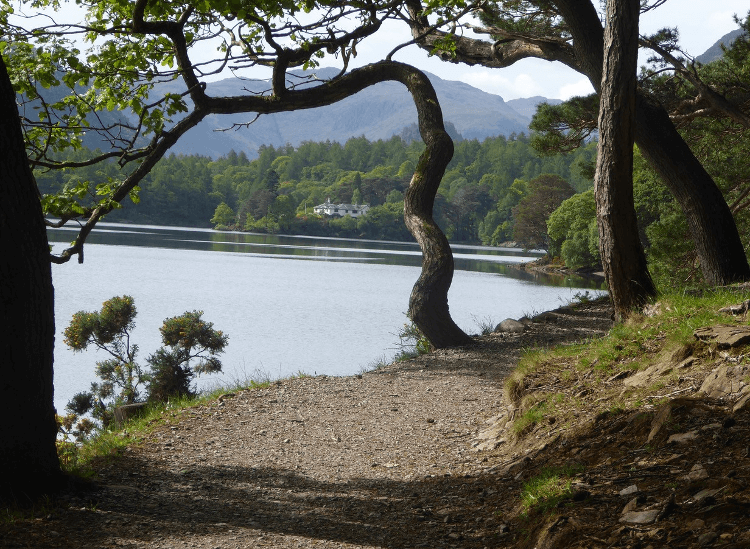 The North Lakes Short Break is a 3-day circular tour starting and ending in Keswick. For a more accessible choice that avoids tricky terrain, try our 2-day Derwentwater Round Stile-Free walk, a shorter loop perfect for beginners and families.
If you're looking to blow away the cobwebs, head to England's coastline and explore the magnificent Land's End Peninsula. This part of the South West Coast Path from St Ives to Penzance – known as the Far West of Cornwall – is exceptionally popular in high season, but during winter you can expect a quieter atmosphere, wandering along rugged cliffs, sandy beaches and pretty promenades at your own pace.
There is plenty to see during this walk, including standing stones, quoits and stone circles alluding to the region's ancient history. The harbour towns and villages along this trail are festooned in lights during the Christmas period, while the world-famous Minack Theatre at Porthcurno hosts festive performances for everyone to enjoy.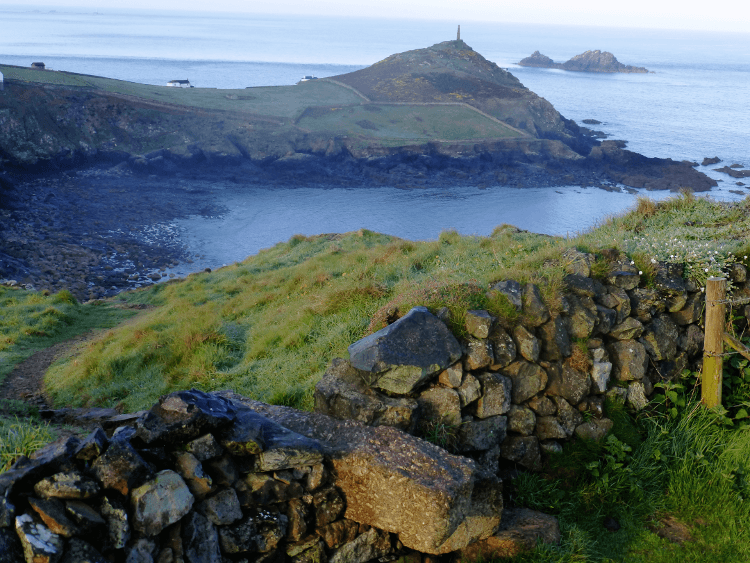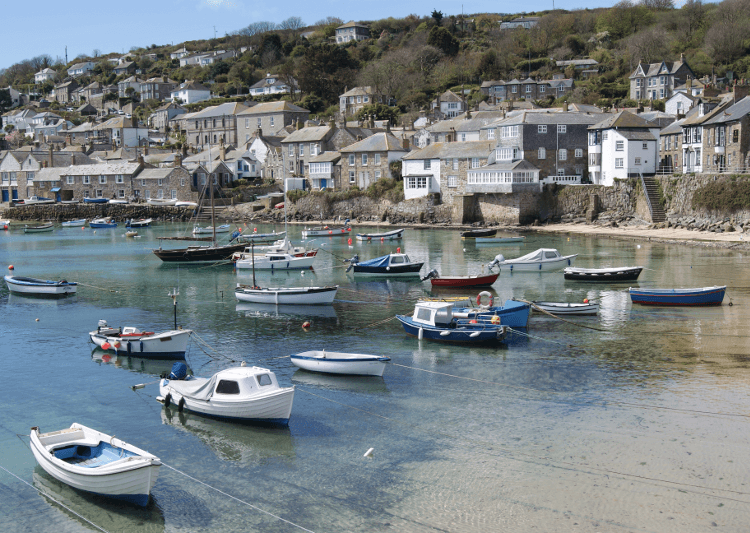 The Far West of Cornwall can be walked in 3-6 days and is dog-friendly. There are several undulations and exposed clifftops along this route, so a solid level of fitness (and lots of warm layers!) are necessary.
Dating as far back as the 8th century, King Offa's Dyke is a monumental earthwork that offers a unique insight into Welsh history. During low season, you may end up with large stretches of this world-famous site entirely to yourself, giving you space to soak in the stunning, varied scenery, from atmospheric woodlands to the awesome Black mountains.
The border towns and villages along the Offa's Dyke Path are also some of the prettiest and most welcoming in the region; where better to end a bracing winter's walk than by a crackling fire in a cosy pub, enjoying delicious, hearty Welsh fare and swapping stories with friendly locals?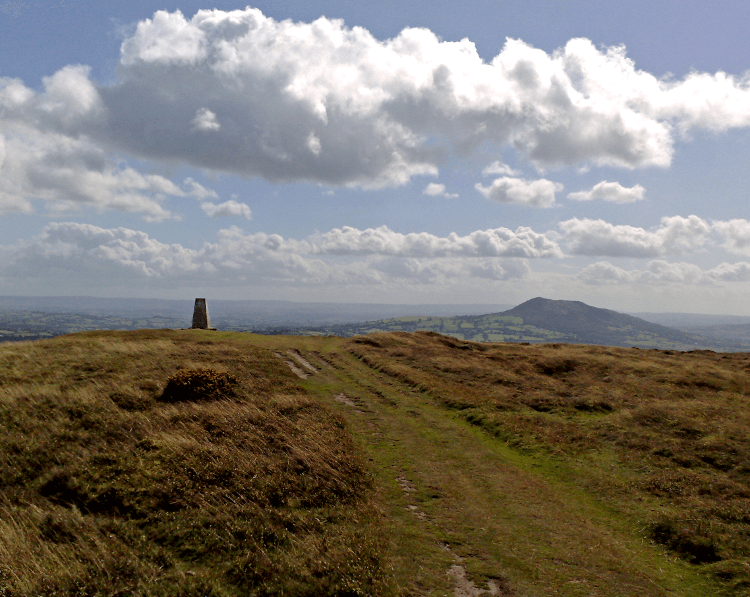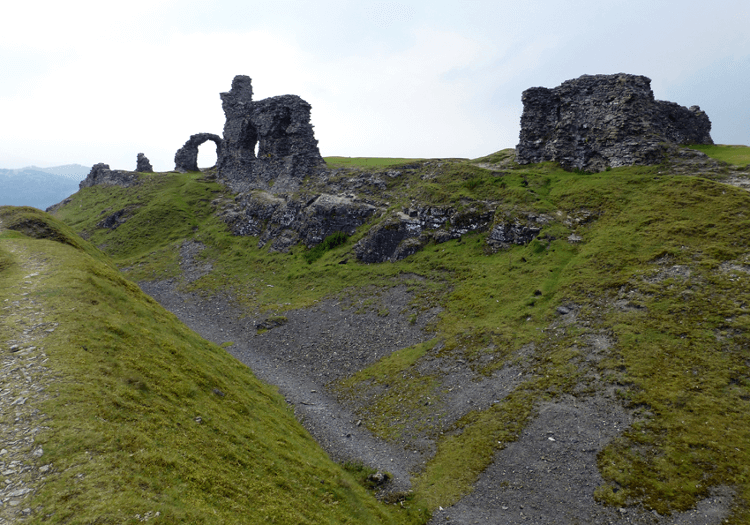 The Offa's Dyke Path from Chepstow to Prestatyn can be walked over 12-16 days. We also offer several shorter itineraries, ranging from 2-9 walking days depending on your chosen tour. If you want to bring your dog, consider our 2-day South Section Short Break from Hay-on-Wye to Knighton.
Nidderdale valley, on the edge of the Yorkshire Dales National Park, is a beautifully quiet and undisturbed dale perfect for a restorative countryside getaway. The Nidderdale Way is a short, circular walk exploring the valley's excellent scenery, taking in breezy moorlands, tranquil forests, and the impressive limestone ravine of How Stean Gorge.
Visit the wonderfully maintained Ripley Castle and discover its incredible history, before taking a stroll around its acres of well-kept land; keep a close eye out for the herds of deer and other wildlife, who make the grounds their home all year round.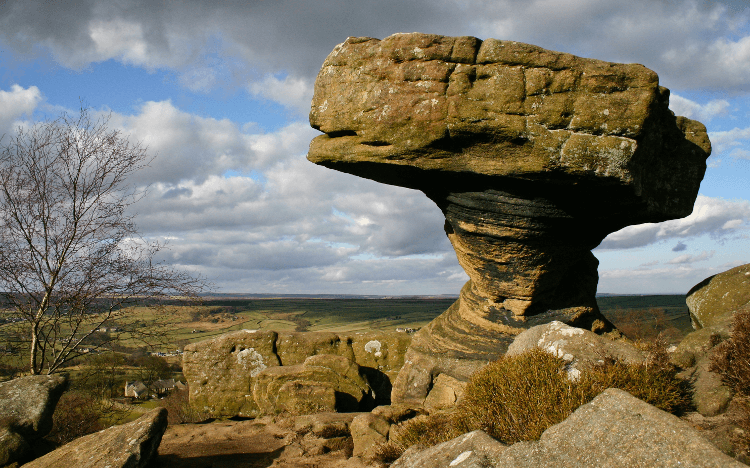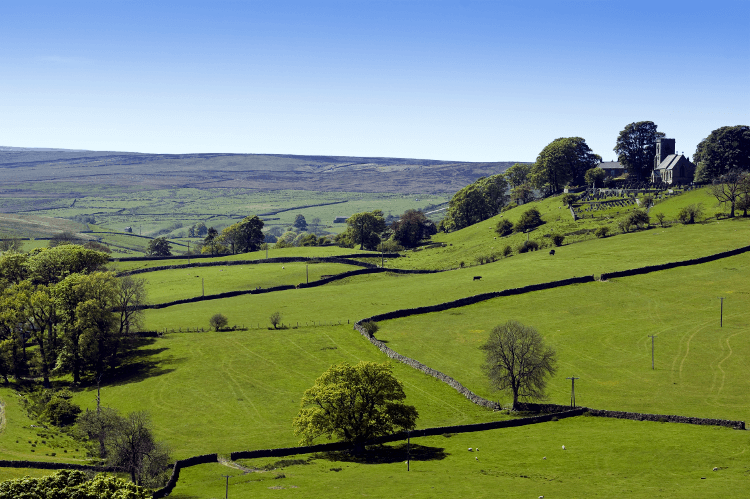 Our 4-day Nidderdale Way itinerary is another of our single centre tours, based in Pateley Bridge. This little town comes alive at Christmastime with an array of events, including gallery exhibitions, band and choir performances, and gorgeous lantern parades. You will be returned to Pateley Bridge for each night of your holiday, giving you ample opportunity to enjoy all its festive delights.
The Cotswolds Area of Outstanding Natural Beauty is famed for its quintessential rolling countryside and wealth of historic landmarks, making this a popular destination for walking. The Cotswold Round is a circular route developed by Contours to allow you to take in some of the finest views and best loved towns and villages in the Cotswolds.
Situated inland in the south of England, the Cotswolds often benefits from milder weather during the winter, however there is always the chance you will be treated to snowy hills and white-dusted villages resembling a scene from a snow globe. Discover a little extra magic this holiday season by exploring this fantastic route!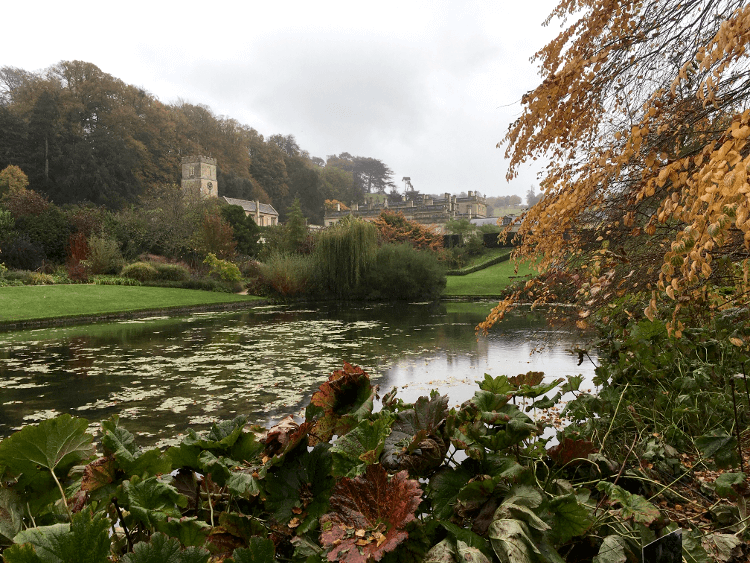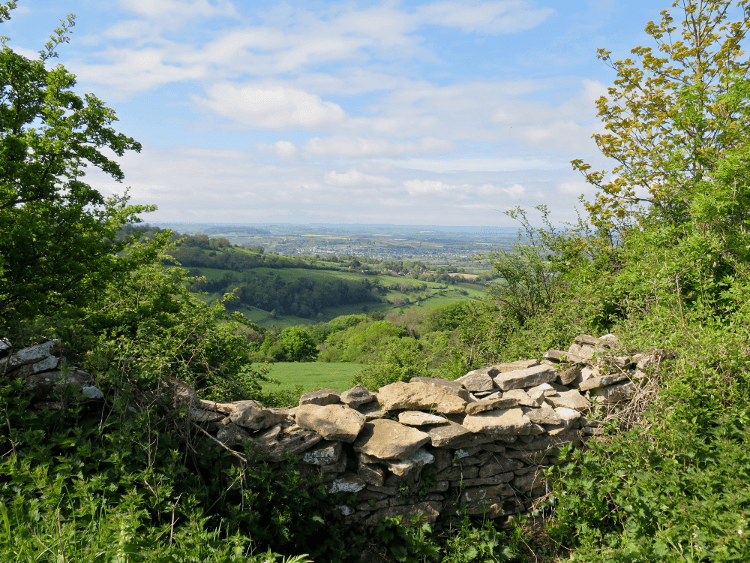 The Contours-exclusive Cotswold Round can be walked between 4-8 days, with dog-friendly itineraries available. Two of our ready-made itineraries for this route are also short daily mileage tours, never exceeding 10 miles per walking day for your entire trip, which are perfect for walkers seeking a steadier pace.
Another choice for lovers of the Peak District is the Derwent Valley Heritage Way, ambling from Ladybower Reservoir (of Dambusters fame) through the calm landscapes of the Derbyshire Dales. This walk showcases the county's industrial heritage, passing such historic landmarks as the Derwent Valley Mills and even a preserved steam railway.
The main draw of Derbyshire during winter are the fantastic events hosted by the local communities. Marvel at the annual Matlock Illuminations, shop at Cromford Mill's Christmas Market or enjoy a whole host of festive activities in the jubilant city of Derby.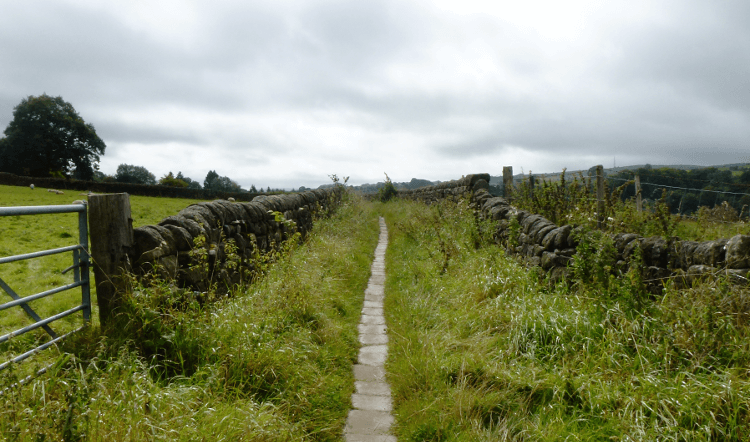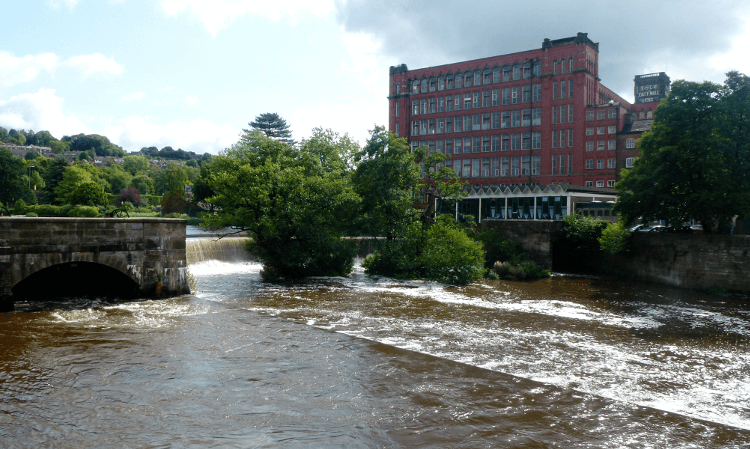 This fabulous jaunt through the Peak District National Park takes between 3-6 days, but with so many amazing places to visit along the way, you may want to extend your Derwent Valley Heritage Way holiday by adding extra nights at any of your tour's overnight stops. All our holidays can be customised in this way to help you achieve your ideal getaway!